Jimmy Buffett Settles Trademark Lawsuit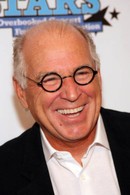 Singer Jimmy Buffett has settled his trademark lawsuit with a Florida restaurant owner.

The hitmaker and owner of the Margaritaville restaurant chain launched a legal battle against Martiniville Liquor Bar & Kitchen boss Mike Hynds in September, alleging the name of his eatery could cause brand confusion among customers.

A complaint filed by Buffett's legal team reads, "The defendant's restaurant services are identical to the restaurant and bar services offered by the plaintiff... and even incorporate the same island theme."

According to the Hollywood Reporter, Hynds has backed down and changed the title of the Holmes Beach hotspot to The Martini Bistro.

Buffett, who scored an international hit with Margaritaville, now runs a franchise of restaurants named after his hit song.

He broke ground on the third Margaritaville Resort Casino in Bossier City, Louisiana on Wednesday.