Jim Carrey Stars In Gun Control Satire Video, Rants On Twitter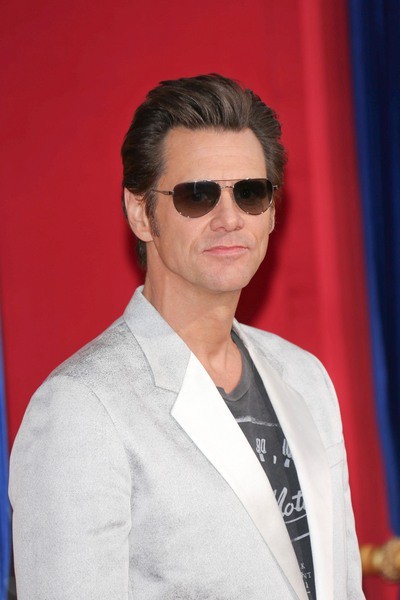 Jim Carrey made a satirical video for Funny or Die to promote gun control - and took on his critics in a Twitter rant.
In the video, Jim Carrey stars as actor and NRA spokesman Charlton Heston on an old episode of Hee Haw. He then changes roles to "Lonesome Earl and the Clutterbusters," performing a song "Cold Dead Hand" - a reference to Heston's famous NRA speech in which he declares, "I'll give you my gun when you pry it from my cold, dead hands."
The song contains satirical lyrics such as "(The angels) wouldn't take him up to heaven like he planned because they couldn't pry that gun from his cold dead hand," and, "You're a big big man with a little bitty gland, so you need something bigger with a hairpin trigger."
In a buildup to the release of his video, he began to interact with Twitter users on the topic of gun control. "Some ppl hate when I talk about guns so I decided to sing about it!"
Some of his heated reactions included, "'Cold Dead Hand' is abt u heartless motherf--kers unwilling 2 bend 4 the safety of our kids.Sorry if you're offended by the word safety!" And, "I'd like to respond to all the conservative bundits out there personally but I'm far too busy NOT stumping for the gun companies!"
"Thx 4 your input 2day," he wrote to finish the debate. "I don't think I've ever felt so despised and so free at the same time. It's been delightfully."