Jim Carrey References Gun Control After Texas College Stabbings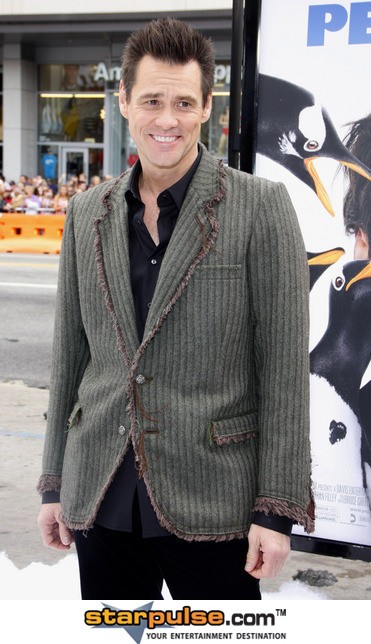 Jim Carrey has expressed his sadness on Twitter after 14 people were stabbed on campus at Lone Star Community College - and made a reference to gun control.
Carrey, who has filled his Twitter feed with gun control pleas following his Funny or Die satire video, posted, "I wish all the students in Texas a full physical and emotional recovery. I'm glad the attacker was not more heavily armed."
Several uses were dismayed Carrey brought up the political issue so quickly after the attack. One of them was noted gun advocate Adam Baldwin, who replied, "Hi @JimCarrey: Are you 'glad' the victims were unarmed?"
Others were not so political with their thoughts and prayers for those affected by the violence. Gilles Marini tweeted, "Guns or no guns or knife or whatever! We simply need to stop be (sic) violent and evil between one and another (sic)! Enough."
Carson Daly posted, "Praying for the 4 (for) Lone Star students who needed life flights off their campus after the horrible stabbings in Texas. 14 hurt. Suspect caught." 
A 20 year-old student was apprehended and charged with three counts of aggravated assault. Authorities reported the young man told police he had fantasized about stabbing people for years.