Jim Carrey Embarks On Health Kick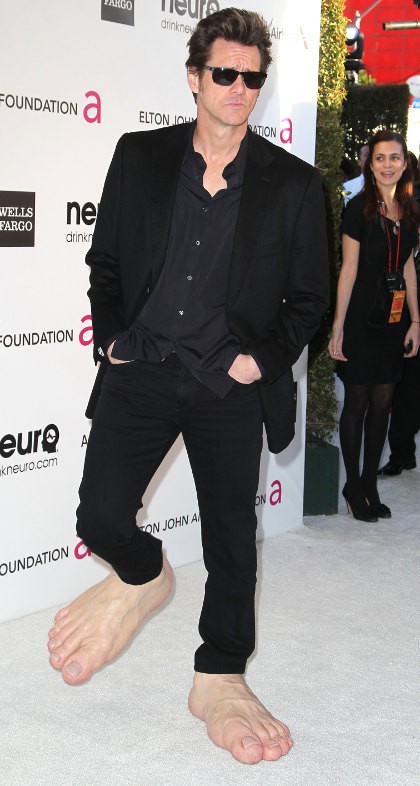 Actor Jim Carrey has given up alcohol and cigarettes, and embraced a strict new diet as part of a life-changing health kick.

The Dumb and Dumber star has given up several vices, including booze and sugar, to improve his wellbeing, and is now reaping the rewards of his improved diet.

In a series of posts on his Twitter.com page on Monday night, he writes, "Tomorrow, day 14, no wheat, dairy, sugar, coffee, soda, drugs, alcohol or tobac (tobacco). A few more days till tht (that) sweet feeling bt (but) right now ain't bad!

"Clarity! Contentment! Youthfullness! Longevity! This diet, though tough at first, gives me that! Can u handle it? Just 3 wks (weeks) and you'll see! I eat eggs, meat, fish (and) veggies cooked in olive oil, fruits, nuts, water, tea wth (with) honey or Stevia (sweetener), gluten free crckrs (crackers) n (and) almond butter 4 snack."

Carrey recently told People.com that he dieted for his upcoming movie The Incredible Burt Wonderstone, but hated his strict regimen.

He explained, "It's not a happy place to be. I'm back now. I've got Mr. Cuddly back and we're happy. It's not a natural place to live in that kind of shape. It looks great. It's fantastic and gets a lot of attention, but you have to eat, like, antimatter to stay in that kind of shape."