Jim Carrey Condemns 'Kick-Ass 2' In Wake Of Sandy Hook Tragedy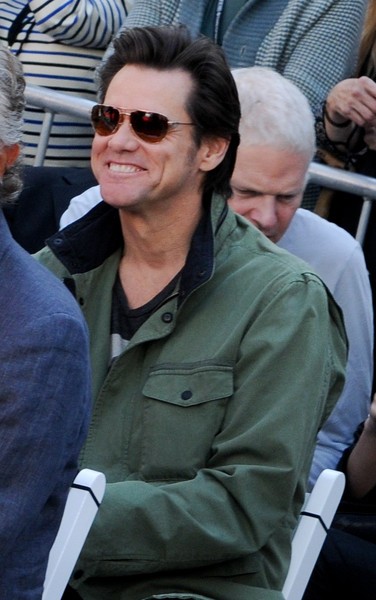 Actor Jim Carrey, outspoken proponent of strong federal anti-gun and anti-violence regulations, has publicly decried the upcoming blockbuster movie Kick-Ass 2.
Never shy about his feelings of gun-violence, as evident in his parody video 'Cold Dead Hand,' Carrey has publicly shared on Twitter his feelings about the upcoming sequel, which he plays a major role in. Carrey's anti-violence sentiments have been strong in the wake of the Sandy Hook tragedy, which took place in Connecticut, November 2012.
I did Kickass a month b4 Sandy Hook and now in all good conscience I cannot support that level of violence. My apologies to e

— Jim Carrey (@JimCarrey) June 23, 2013
I meant to say my apologies to others involve with the film. I am not ashamed of it but recent events have caused a change in my heart.

— Jim Carrey (@JimCarrey) June 23, 2013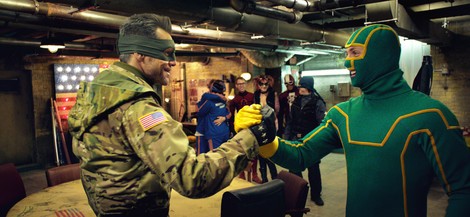 Carrey portrays Americana-themed vigilante 'Colonel Stars and Stripes' in the upcoming comic book action-sequel. From the trailer, we know his character is a 'rough around the edges' ex-military veteran, with a fond affinity for cracking criminal skulls with baseball bats and sicking his pet German Shepherd on unsuspecting bad guy's genitalia.
For those who can remember, the original Kick-Ass caught some flack for using child actress Chloe Moretz as a foul-mouthed superheroine with a propensity for extreme violence. While Moretz's character felt empowering to some, others felt that the portrayal was a bit much for someone her age.
No one can be really certain what Carrey's withdrawal of support for the film really means. There's no real indication that this will have any influence on the movie moving forward, but the comic-book's creator, Mark Millar, appealed to Carrey's sense of reason in a lengthy blog post, imploring him to change his stance.
For those of you that somehow missed the awesome, action-packed trailer for 'Kick-Ass 2' check it out below.