Jewel Announces She & Ty Murray Are Getting Divorced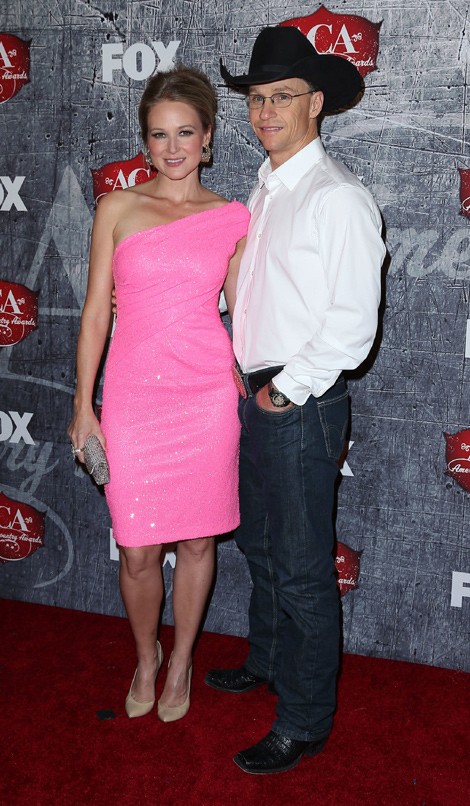 Singer Jewel and her rodeo cowboy husband Ty Murray are parting ways after nearly six years of marriage. The couple, who tied the knot in 2008, have a 3-year-old son named Kase.
Jewel, 40, made the announcement on her official website, revealing that the marriage had been over "for some time" and she wanted fans to hear the news directly from her.
She wrote: "My husband, friend and partner of 16 years and I have decided to get a divorce. Ty and I have always tried to live the most authentic life possible, and we wanted our separation as husband and wife to be nothing less loving than the way we came together. For some time we have been engaged in a private and difficult, but thoughtful and tender undoing of ourselves."
The country star added that they felt stifled as a couple and needed to be "free."
She said: "Oddly the very thing that Ty and I sought in coming together is the very thing we seek in separating.  We both value growth. And growth became tragically and undeniably stifled as a couple, and we believe we can find it again in setting each other free.  We truly believe we can find greater happiness apart than together, and this is why we are taking the enormous and heartbreaking step of divorce."
Jewel, who has been in the public eye since age 19, asked fans to understand her decision to get divorced.
"I share all this with you because I wanted you to hear it from us, instead of the tabloids. I also share it because I have learned in these 20 years of living my life honestly in front of you, to trust that you will all honor and have reverence for how difficult this journey is, and allow us our process as we not only grieve the loss of our marriage, but also as we recreate ourselves in the ashes- for from all death we trust a phoenix rises," she wrote.
Jewel ended the message by saying she and Ty hope to remain "dear friends" as they raise their son.