Jessie J To Shave Her Head For Charity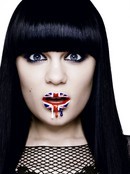 British pop star Jessie J is set to shave her head for charity.

The Price Tag hit-maker has announced plans to donate her locks to a good cause in 2012.

In a series of posts on Twitter.com, she writes, "I have decided I will be shaving my head next year to raise money for charity. To me it's just hair, to those suffering it's a chance to live. Make a change."

"It's hair. It will grow back. Even if it takes 2 years, if it saves lives it's worth it. Even if it's one life that's something."
 
The singer has yet to decide which charity she will support with her good deed.