Jessie J Shows Off Her Granny Panties & Bra At Brit Awards Nominations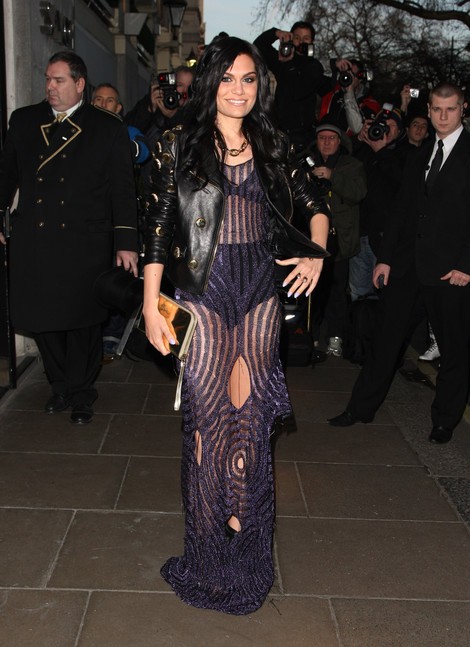 Americans don't pay much attention to the Brit Awards until somebody like Jessie J makes an interesting fashion statement.
The pop star, who vocally has drawn comparisons to Beyonce, Gwen Stefani and P!nk, wore a sheer "dress" that revealed her undergarments. She inexplicably paired the look with a short leather jacket.
Jessie J is far from conventional when it comes to fashion - similar to Katy Perry. She hasn't quite achieved the echelon dominated by Lady Gaga or Nicki Minaj.
Check out some of her interesting looks: