Jessie J Gets Some Help From Ariana Grande & Nicki Minaj In Latest Video, 'Bang Bang'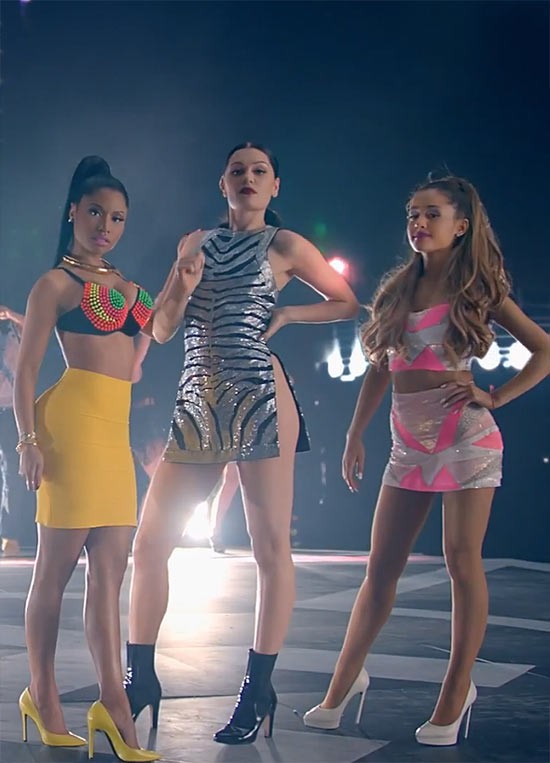 Hot off their opening performance during Sunday night's MTV Video Music Awards, Jessie J, Nicki Minaj and Ariana Grande's video for their single "Bang Bang" finally saw a wide release on Monday afer debuting exclusively on MTV.com following the VMAs.

The single, which will appear on Jessie J's upcoming album, features the three women dancing and partying on a New York City rooftop.

"It's me starting a street party that Ariana is then going to attend, and then Nicki turns up on an amazing type of transport, that I wont give away," Jessie told MTV News. "And then we all party together on a rooftop and there's loads of dancers, there's a dance that you can learn that I made up."

Jessie J's third album, "Sweet Talker," is due out on October 14. Check out the video for "Bang Bang" below...