Jessica Sutta Continues Solo Journey With New Single 'Again'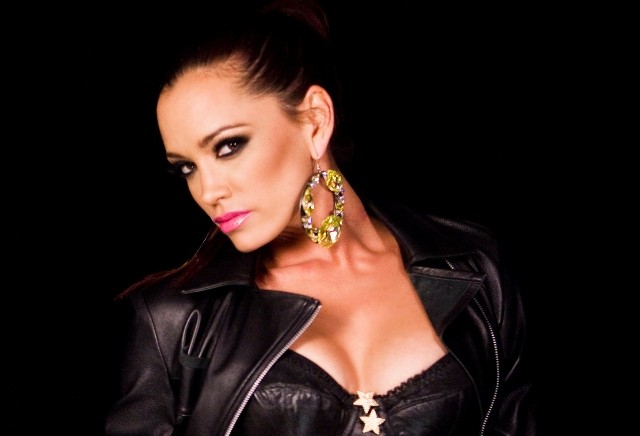 Following her success as one of the Pussycat Dolls, Jessica Sutta has established a new identity for herself as a solo artist, one that sets her apart from both the history of her former group and other female pop singers. Just after the release of her new single "Again," BFTV caught up with Jessica to ask her about the new course of her career.
"Honestly, my whole life I just always loved being an entertainer," she said. "I promised myself at a young age that I was always going to wake up loving what I do - and I love every moment!"
While Jessica enjoyed the seven years she spent as one of the Pussycat Dolls, she's excited to turn over a new leaf as an individual artist. Her first official solo single, "Show Me," hit number one on the Billboard dance chart, and second single "Again," featuring Kemal Golden, arrived on March 26. She's currently at work on a full album, entitled Sutta Pop, which is on its way later this year. You can listen to "Again" by visiting Jessica's official website or by using the player at the bottom of this article.
"When I was on stage as a solo artist and 'Show Me' went number one on the Billboard chart, everyone was singing my song in the audience, and it was a revelation," she continued. "I would love to tour all over the world with this album [but] we don't know what the plans are yet."
How does she define Jessica Sutta the solo artist? She explained, "I think who I am shows through my music. I loved being a part of the Pussycat Dolls, and I love that people still associate me with that group. I think it's an amazing compliment. But my solo music is more a reflection of me and the music I listen to. If you want to get to know me, listen to my music."
With "Again," Jessica sings about making the same mistakes repeatedly, but her music isn't always about when things go wrong. Overall, her songs come imbued with her own positive attitude. "It's about making you feel good, enlightening you, spreading the love," she explained. "It's music that I am completely fully invested in."
That's what separates her from the crowded field of female pop artists. Her music is both entertaining and meant to be uplifting. It's not hollow words or the same old love songs sung by someone new. Jessica appreciates every experience she's been through in her life, whether it's her stardom or the rare pitfalls, for helping to shape who she is today, and her sound reflects that.  The music she makes couldn't be performed by anyone other than Jessica Sutta.
She has other goals beyond her music career as well, but for right now, she's focused on starting a new chapter in her professional life. "I really want to be a mother one day. That's one of the most important things to me in my life, to have a family. I like to write. I would love to write a book. But honestly, my heart and soul is in my music," she said. "As long as I'm happy doing what I'm doing, that's successful to me."
Jessica's newest single "Again" is now available on iTunes. You can also keep up with Jessica on Twitter (@IAmJessicaSutta).
(c)2013 Brittany Frederick. Appears at Starpulse with permission. All rights reserved. No reproduction permitted. Visit my official website and follow me on Twitter at @tvbrittanyf.