Jessica Simpson's New Boyfriend Cancels Plans To Go Back To School

Jessica Simpson's new boyfriend, former NFL football player Eric Johnson, has canceled plans to enroll in a business program at the University of Pennsylvania so he can stay close to the singer in Los Angeles.

The couple began dating in May and recently celebrated Simpson's 30th birthday with a vacation in Italy, accompanied by her family.

And the relationship is going so well, the ex-San Francisco 49er, who graduated from Yale University, has decided against moving across the country to begin a two-year course at the prestigious Wharton school in August.

A source tells Us Weekly magazine, "He doesn't want to move to Philadelphia and leave her so soon after they got together. He really wants to be with Jessica."

Sounds like he doesn't want to miss out on any of the "sexual napalm." - ed.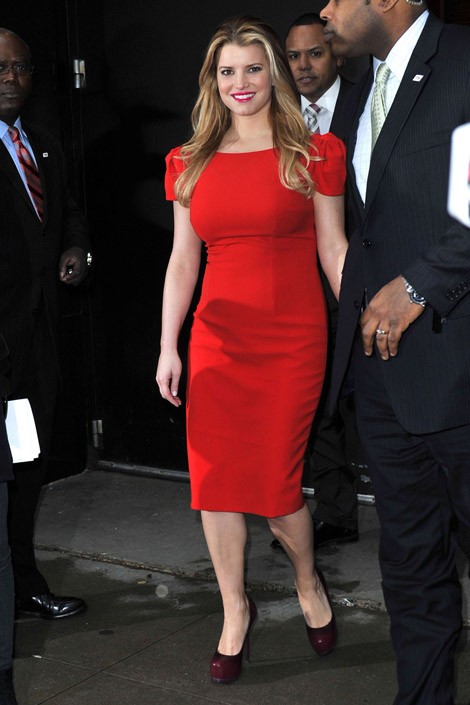 Click for more great Jessica Simpson pictures: