Jessica Simpson's Daughter's Name Revealed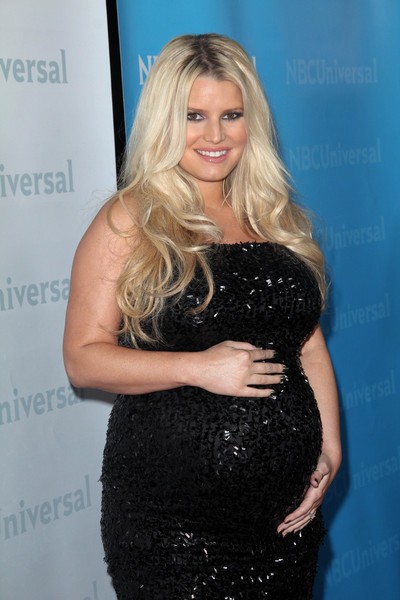 Jessica Simpson recently told Elle magazine that her unborn daughter likes the sound of her name. Perhaps she has been saying a lot it in public, because a source spilled the beans to In Touch Magazine.
"They're going to call her Maxwell, Maxi for short," the friend told the magazine. Maxwell is fiancé Eric Johnson's middle name, which he in turn inherited from his grandmother. "Jessica wanted a name with meaning." Adding to the veracity of the claims is the fact Jessica has been spotted wearing an "M" pendant around.
Jessica previously told Elle that "[The baby's name is] nothing shocking and nothing you'll have to add to the dictionary."
Maxwell isn't exactly a girl's name, but it's not going to be on the list of wacky celebrity baby names, either. What do you think? Cute name, or should Jessica reconsider?