Jessica Simpson: 'Weight Watchers Hasn't Put ANY Pressure On Me'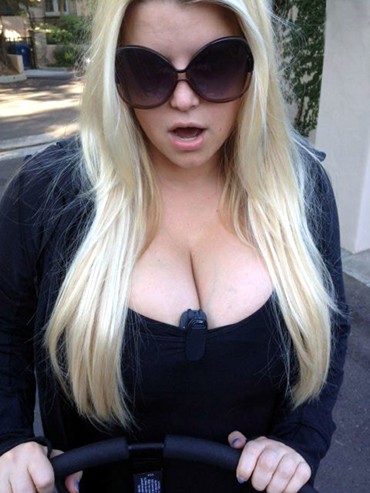 Losing weight after having a baby can be tough, but Jesscia Simpson has some added pressure - she recently signed a deal with Weight Watches to drop 50 pounds for a reported $4 million.
The singer/actress, who was curvy before she got pregnant with daughter Maxwell, tweeted this morning, "Just so everyone knows...Weight Watchers hasn't put ANY pressure on me! I'm trying to be as healthy as I can be for myself and I feel great!
Following a C-section in May, Simpson listened to her doctor's orders and put off exercising until she fully recovered from the procedure.
Earlier this week the new mom posted a photo of herself pushing what appeared to be a stroller and showing off her ample cleavage.
We wish her luck on losing the weight in a healthy manner!