Jessica Simpson Wears A Yale Sweatshirt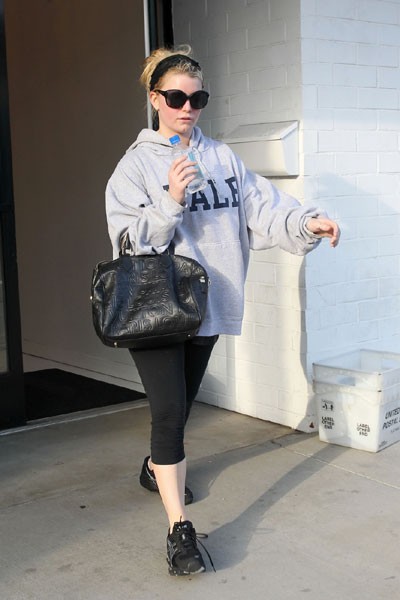 We spotted Jessica Simpson leaving a gym in Los Angeles yesterday wearing a Yale sweatshirt. We wonder where she got that?
The actress is reportedly trying to lose weight to please her fiance Eric Johnson. She hired the same trainer who worked to make Madonna and Gwyneth Paltrow get fit.
Meanwhile, Jess recently launched a line of prom dresses. The singer, who has her own successful clothing label, has teamed up with wedding outfitters David's Bridal to release the special occasion gowns, which range in price from $139 to $229.
Click for more great Jessica Simpson pictures: