Jessica Simpson To Wed On Fourth Of July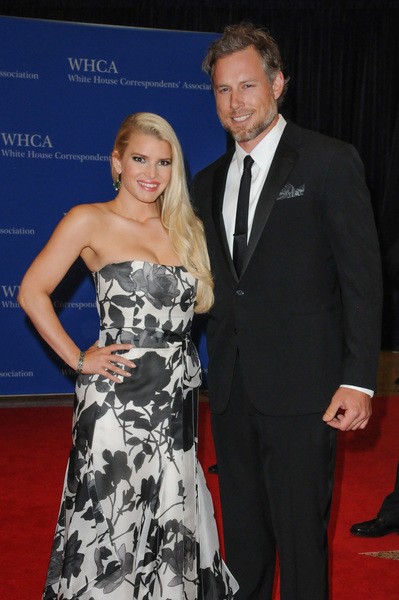 Jessica Simpson and her fiance Eric Johnson are reportedly planning a patriotic wedding. The pair is set to wed on July 4 in Santa Barbara, Calif., according to Usmagazine.com.
The couple originally wanted a romantic ceremony in Capri, Italy, but changed their minds and are opting for an event closer to home.
Back in January Simpson confirmed the couple's plans for a 2014 wedding: "The new year will definitely bring on the wedding bells, which is exciting... I think it's about time."
She recently told USA Today: "I've been very picky on how I want everything to look and feel. Eric's family alone is almost 90 people, so it'll definitely be a big event."
Simpson and Johnson have a two-year-old daughter, Maxwell, and 10-month-old son, Ace.