Jessica Simpson Talks 'Mom Jeans' In The February Redbook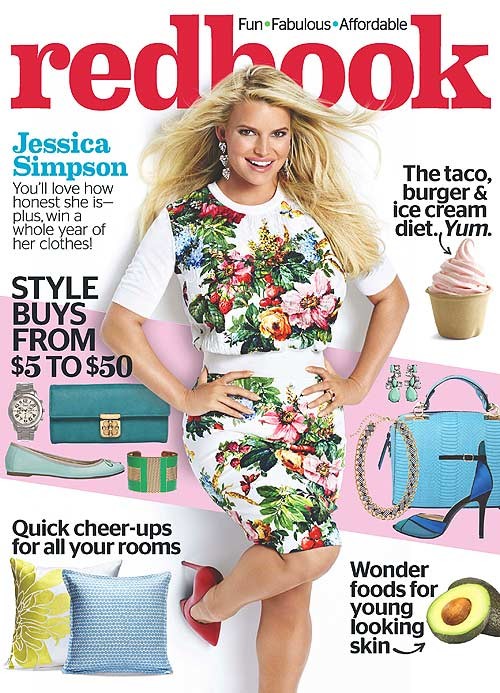 Jessica Simpson probably hasn't worn blue jeans since January 2009, when she performed at the 24th Annual KISS 99.9 Chili Cook Off at CB Smith Park in Pembroke Pines, Florida.

It was then that the singer was photographed wearing a pair of dark blue "mom jeans" paired with a double leopard-skin belt and tight tank top, getting her lots of the wrong kind of attention from the press.

The singer discussed her fashion faux-pas in the latest issue of Redbook magazine, saying that she actually weighed less than she does now.

"What's so unbelievable is that I was probably at least 15 pounds smaller than I am right now," she says in the February 2014 issue of Redbook. "What's more unbelievable is that the press could create something like that out of a pair of jeans... what woman wants to be brought down for wearing a pair of jeans?"

Jessica posted an image to her Twitter page from backstage at Good Morning America on Tuesday, looking like she's gotten herself back into great shape following the birth of her second child, son Ace Knute. The singer gave birth last June and has gotten back into form thanks to a deal with Weight Watchers.

Simpson's Redbook cover is her first magazine cover since giving birth to daughter Maxwell Drew, her first child, in May 2012.

See more of Jessica and read her full interview in the February issue of Redbook, on newsstands January 14.