Jessica Simpson Shows Off Her Post-Baby Body In NYC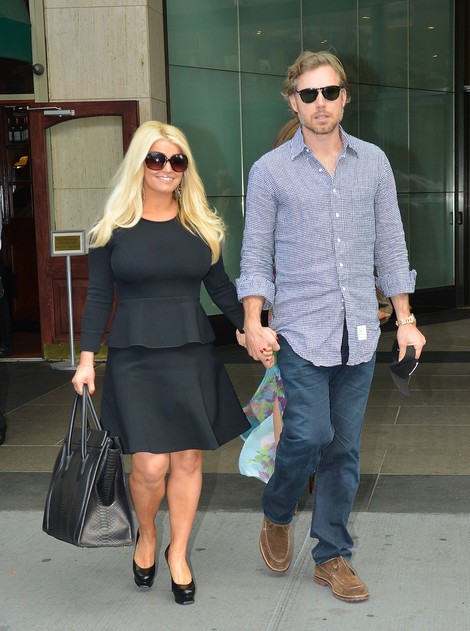 We spotted Jessica Simpson with her husband Eric Johnson leaving Fiorello's restaurant on the Upper West Side in New York City today.
The former pop star wore a black ensemble and appears to be finally shedding some pounds after giving birth to her first child. The star has admittedly had trouble losing the baby weight after daughter Maxwell was born, and she has reportedly lost 40 pounds since she gave birth in May.
She recently told USA Today, "I wanted to be happy and eat what I wanted. I didn't realize [the weight] didn't all come off with the baby..."
Back in December, Simpson signed on as a spokesperson for Weight Watchers for about $3-4 million. Simpson revealed her new body on Katie Couric's new daytime talk show "Katie" today.
See more photos of Jessica...