Jessica Simpson Says Two Kids Are Enough, But 'Accidents' Happen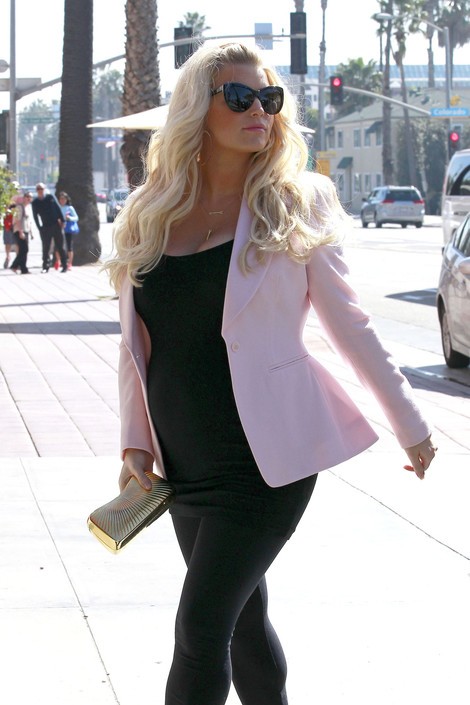 After she gives birth to her second child this year, Jessica Simpson says she has no plans to add to her family.
Even though she originally wanted three children, the singer/actress says getting pregnant so quickly after giving birth to her first child (daughter Maxwell) has changed her mind.
She revealed on "Jimmy Kimmel" on Wednesday night that she feels "awful" and has been vomiting a lot more during her current pregnancy as compared to her first. Then she let is slip that she's having a boy: "The crazy thing is I never knew a wiener could make me nauseous!"
In a separate interview, when Ryan Seacrest asked her if she wanted to expand her brood, Simpson explained: "I really hope that it stops (at two kids). Originally, I had wanted three. But now that I have one and another one on the way, I feel like I could stop here. (But) accidents do happen!"
Simpson and her fiance Eric Johnson, who got engaged in 2010, have also had to cancel their wedding plans due to her pregnancies. "We've had two different wedding dates, but he keeps knocking me up."