Jessica Simpson Says She Was 'Meant To Be Pregnant'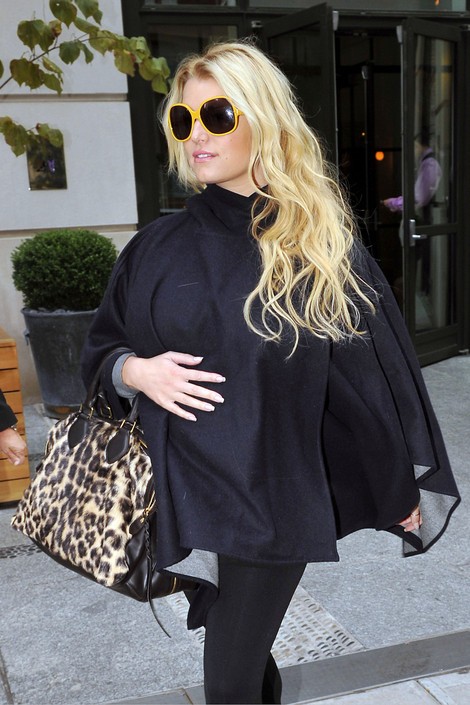 Jessica Simpson believes that she was destined to get pregnant after all the ease that she's had going through her first few months of child-bearing.

"I had no morning sickness at all. I got really lucky. I was meant to be pregnant," she gushes in the new issue of People magazine.

She's actually enjoying herself so much that she even can't wait to have more kids.

"I can't wait to have more kids. I love being pregnant. I have such an incredible connection with myself and with my body that I've never had before," she says.

And it sounds like Jessica might have been planning to get pregnant, as she reveals that she has pregnancy test kids around the house "just in case." But when she found out her first test was positive there was no holding her back from sharing her news with fiance Eric Johnson.

"I couldn't keep a secret. When my test said 'pregnant,' I didn't want to pee on another stick, because I didn't want it to say anything different!" she says. "I was in complete shock and went straight to Eric."

But Jessica played the waiting game with the public, refusing to comment or reveal her pregnancy despit a rapidly growing and obvious baby bump. At one point she even wanted $500,000 for the exclusive news and the rights to the first images of the new baby when it arrives, which is strange considering she makes millions on her personal business endeavors. She finally gave in, though, after no one showed interest in paying that amount, and posted the news herself via her website.

"Just knowing that you're creating a life is such a spiritual thing, everything is growing, but you're making a life," she says. "It's pretty cool."
She's also taking things lightly, though - especially when it comes to her footwear. "The doc said, 'You will need to get out of those heels.' I was like, 'Excuse me? I'll be delivering in them!'"


Find out what kind of food Jessica's been craving in the new issue of People magazine, or head over to People.com for the full story.