Jessica Simpson Motivated Herself To Lose Weight By Looking At Herself Nude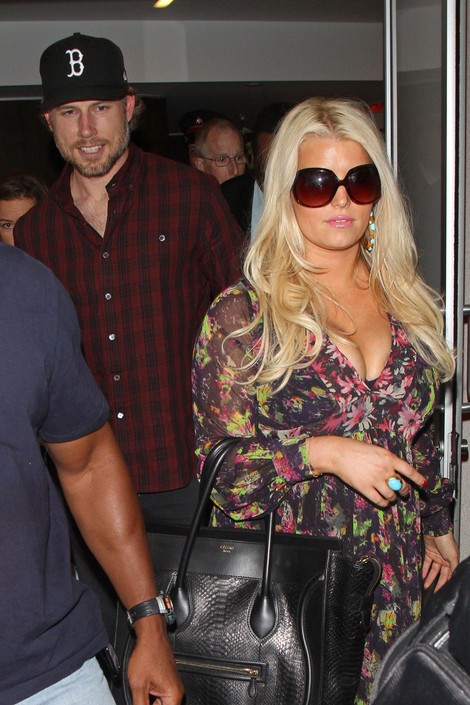 After giving birth to her daughter Maxwell in May, Jessica Simpson realized she needed to lose weight after she honestly assessed her naked body in the mirror.
The actress/singer, 32, gained a lot of weight while pregnant, and she didn't realize how difficult it would be to lose the baby weight.
She told Access Hollywood, "The easiest way to get motivated is to strip naked and look in the mirror. It's not fun to be talked about. It's not fun to be judged."
She signed up as a spokesperson for Weight Watchers and has since dropped 40 pounds. She attends weekly meetings but says it hasn't been easy. "The very first time I got on the scale in my WeightWatchers meeting, my heart was pounding because I had no idea how much I weighed. I was always the girl who stood on the scale backwards because I didn't want to face it," she confessed.
Simpson debuted her post-baby body earlier this week on Katie Couric's new show "Katie."
Simpson shot her first commercial for WeightWatchers in August, and it debuted on TV Monday night (watch it below).