Jessica Simpson Looks Ready To Give Birth Any Day Now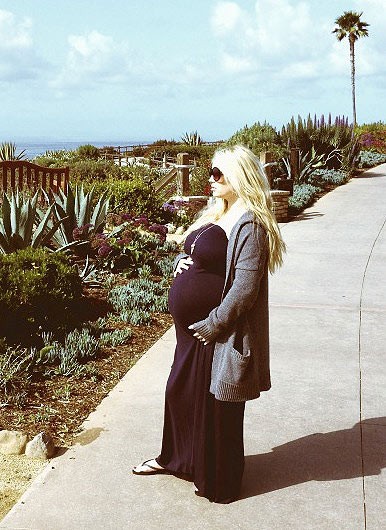 "We are loving Laguna...and yes, I'm wearing flip flops!" a very pregnant Jessica Simpson tweeted on Thursday.

Jessica's comment about her choice of footwear is in reference to a comment she made last fall to Us Magazine after seeing her doctor for a pregnancy checkup.

"I went to the doctor yesterday and he said, 'You're gonna need to get out of those heels!' I was like, 'Excuse me! I'll be delivering in these heels!'"

The pop singer is set to launch her new show, Fashion Star, on NBC this month and judging by the way she looks in this picture she'll be launching something else, too!

Jessica & fiancee Eric Johnson wouldn't confirm her baby's due date, but in early January she told Starpulse reporter Fred Topel that they'll be expanding their house by two feet sometime this spring.

"I feel great," she said. "The pregnancy's going great. I'm just waddling around now. We're not saying the due date but it's in the spring so it's coming."

As far as the baby's gender goes - well, that's another uncertainty.

"I do want to be surprised, we've gone through all different kinds of names but we're pretty much set on our name so we'll see what happens."

Fashion Star is set to premiere Tuesday, March 13 at 9:30pm on NBC.