Jessica Simpson Looking To Date Someone Famous?

Jessica Simpson has hinted she's looking for love with a celebrity boyfriend, insisting anyone she dates must "understand her lifestyle."

The singer was married to former boy-band star Nick Lachey, and has since dated singer John Mayer and football star Tony Romo. Simpson has been single since splitting with Dallas Cowboys quarterback Romo last summer, and she admits she's ready to give love another go.

However, any potential suitor must be able to cope with her fame. She says, "They definitely have to understand my life and what I put up with and what I deal with. Being scrutinized publicly... that can definitely make or break a relationship and you have to have that strong foundation... so I have to have somebody that understands that kind of lifestyle."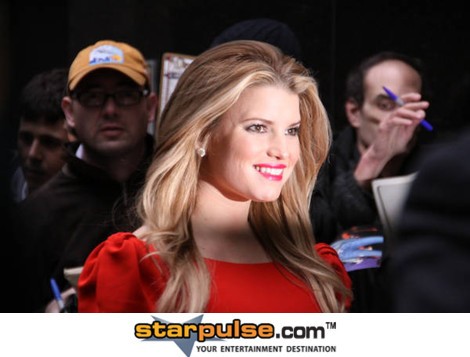 Click Here For More Jessica Simpson Pictures