Jessica Simpson, Gisele Bundchen & Michelle Williams All Turn 30 This Month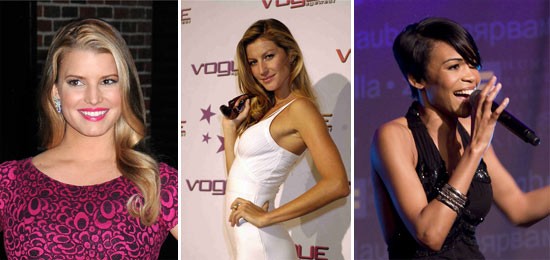 Turning thirty is a big milestone in someone's life, especially if you are a successful, beautiful celebrity. Singer Jessica Simpson turned thirty on July 10th, supermodel Gisele Bundchen will be turning "the big 3-0" on July 20, and singer Michelle Williams, formerly of Destiny's Child will be thirty on July 23rd. How do these ladies compare with one another as they all hit the same milestone together? We compare their careers, fame and love lives as we sing them Happy Birthday this month. 

Michelle Williams, formally of the girl group, Destiny's Child will be celebrating her 30th birthday on July 23rd. Her success came early in her career as a member of the group with Beyonce Knowles and Kelly Rowland, one of the world's best-selling female groups of all time. Before joining the group, Michelle was a backup vocalist for Monica and was actually a replacement for one of the original girls in Destiny's Child. Once she became a member, the group soured to success proving for her, fate really does have a way of stepping in. In 2002, Michelle released a solo album, but the success didn't compare to her band mate Beyonce's chart-topping solo album. Although the record debuted at the top of Billboard's Gospel chart, her solo career never really took off.  Michelle also released a pop album on her own in 2008 but since her career wasn't thriving as she had hoped, she turned to performing on Broadway. Michelle was the first African-American to play Roxie in the musical Chicago. When it comes to love, Michelle said in a 2008 interview that her love life is "very unfortunate" and she hasn't been having any luck in that field. Maybe the tables will turn and this will be a good year for love in Michelle's life.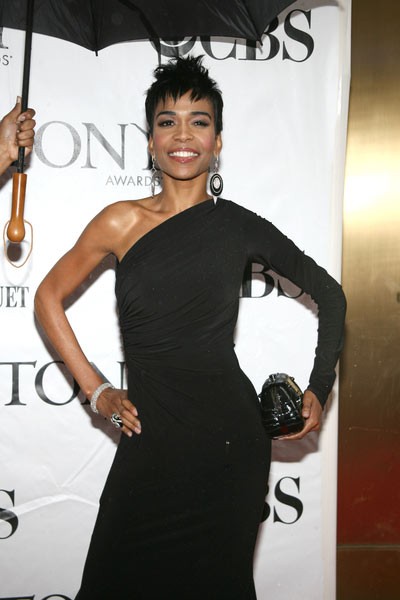 Brazilian model and one of the most beautiful women in the world, Gisele Bundchen, is also turning thirty this month and she has a lot to celebrate. Not only did she make an estimated 20 million last year, she is also married to hottie quarterback Tom Brady and just had her first child, Benjamin. Gisele's career is still booming and her family life seems more than stable as she hits the thirty year milestone this month. Not only is she the highest-paid model in the world according to Forbes magazine, but she is a good person at heart, serving as a Goodwill Ambassador for the United Nations. She may have ended her contract with Victoria's Secret but this girl has still got it and has been the face for many brands throughout her career, such as Christian Dior, Dolce & Gabbana, Missoni, Verses, Bulgaria, Valentino, Ralph Lauren, Michael Kors and Louie Vuitton to name a few.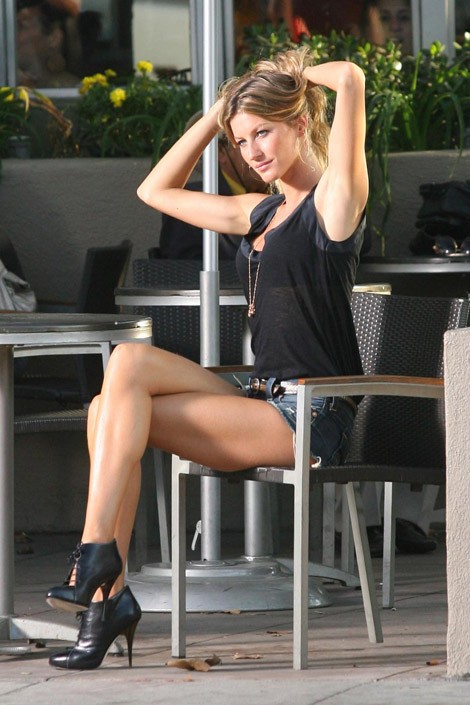 Jessica Simpson on the other hand may have already had her love, career and fame peak early on in her career. She still manages to stay in the media but now it's more common to see negative comments about her like "she's fat" or "she got dumped" rather than career enhancing business deals or wedding photos. Poor girl, she never should have divorced Nick Lachey. In her twenties it seemed Jessica had it all- a great husband, a successful music career and a popular reality show on MTV. Now she can't sell an album or television show to save her life, she watches on as her little sister Ashlee gets married, has a child and continues to score acting gigs, and her love life is one big flop. We hope your thirties find you love and luck Jessica.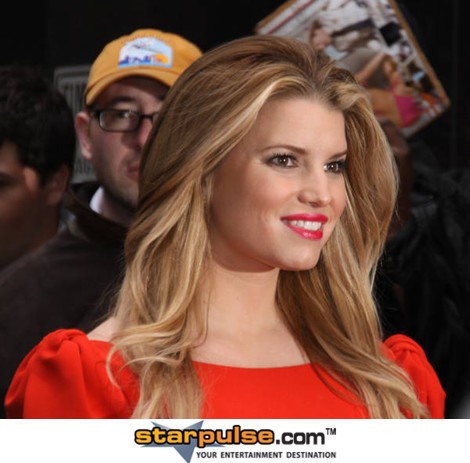 Happy birthday to all you ladies!