Jessica Simpson Gets Engaged Just Days After Ex-Husband Nick Lachey Does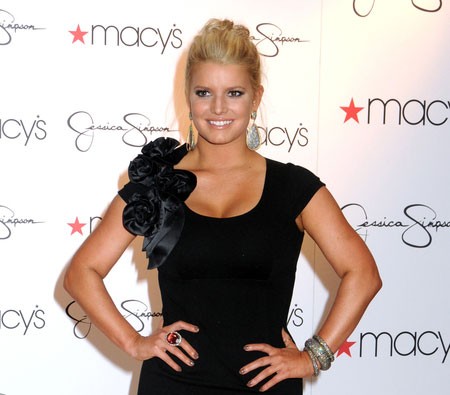 Sources confirm to UsMagazine.com that Jessica Simpson, 30, became engaged to beau Eric Johnson on Thursday, just days after Us broke the news that her ex-husband, Nick Lachey, popped the question to Vanessa Minnillo, his love of nearly five years. Simpson and Lachey, 37, split in 2005, after three years of marriage.

On Saturday, Simpson flashed a sizable ring on her left hand during an appearance at Dillard's at Oak Park Mall in Kansas City.

The Texas native began dating the former NFL player in May while he was estranged from his first wife, stylist Keri Johnson; their divorce was finalized five months later.

Though Ashlee Simpson-Wentz recently told Us that her sister "is happy, so we're all really happy," sources insist that most of Simpson's friends are concerned about Johnson's motives for dating the singer.

"Eric was never that successful in the NFL, but he's always wanted the celebrity lifestyle," a source told Us in October. "Her friends do not trust him."
Click for more great Jessica Simpson pictures: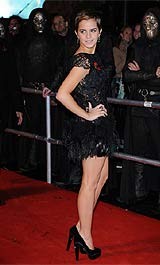 CHECK THESE OUT!
Things you don't need to know: there's a Barack Obama "Love Doll" on the market. (Lemondrop)
Hilarious video of a dude playing "Rock Band" and getting just a *little* upset over his score. (College Humor)
Are comedians who have messed up personal lives funnier than the ones who don't? (Lemondrop)
Emma Watson forced herself on Daniel Radcliffe (The Frisky)
That Kim Kardashian themed credit card for kids? Yeah, not such a good idea. (PopEater)
Should Katy Perry do Playboy? (Gabby Babble)


Links from all over the web, right here on Starpulse!