Jessica Simpson Focusing On Losing Baby Weight 'One Pound At A Time'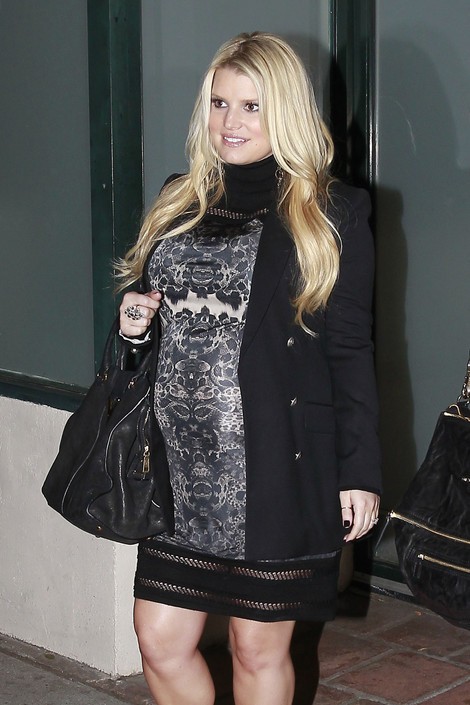 Jessica Simpson has finally begun her weight loss regime after giving birth to daughter Maxwell Drew in May. The actress, who signed a $4 million deal with the weight loss giant to lose 50 pounds, is beginning to take the deal seriously now, even resorting to buying a gift for all the girls in her group.

""Just bought all the girls in my @weightwatchers group pedometers to track their steps," she said Thursday via Twitter. "10,000 steps a day = 5 miles! Let's step it up!"

The new mom also reveales in the new issue of People magazine that she's beginning by focusing on dropping one pound every week.

"After you have your baby, it's like, 'Oh my God, what happened to my body?'" she tells People.

And despite all the nay-sayers, losing just one pound per week is a very healthy rate for a mom who's nursing.

"It's not easy, [but] she's working hard," a friend says.

Jessica currently hosts weekly Weight Watchers meetings at her home and has around 12 friends doing the program with her.

Another friend revealse that she has a "treat" once in a while, but has been sticking to vegetables and proteins mainly; along with regular workouts with a personal trainer.

"Jessica is losing weight slowly, She's not trying to drop 10 pounds a week or anything crazy like that," a friend tells RadarOnline.com. "She wants to do it at her own pace and make sure she's healthy."