Jessica Simpson And Nicole Richie Feuding On 'Fashion Star'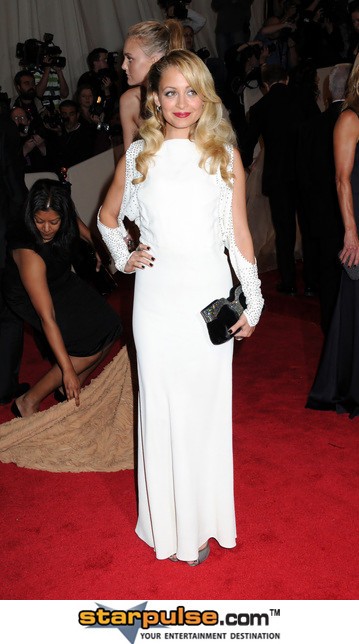 Jessica Simpson and Nicole Richie have just begun working together on the set of the reality competition Fashion Star, and they are already feuding!
A source tells the National Enquirer, "Producers thought pairing them on screen would mean lots of fireworks to attract viewers.
"But their personalities don't mesh at all. Behind the scenes, the set is a war zone. Nicole is always ready to go, but Jess lingers in her dressing room, keeping everyone waiting and asking to do multiple run-throughs."
The fighting has gotten dirty, with the stars making fun of one another's weight.
"Nicole has made a few digs about Jessica 'throwing her weight around,' while Jessica has joked that someone would have to be on a starvation diet to wear Nicole's designs," the insider said.
Fashion Star will give 14 unknown designers the chance to win a multi-million dollar prize to launch their lines in three of America's largest retailers.