Jessica Chastain Joins Guillermo del Toro's 'Crimson Peak'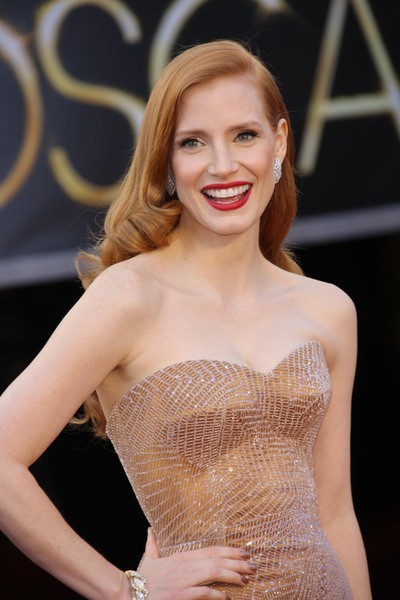 Jessica Chastain is to star in Crimson Peak.

The Oscar-nominated actress is in negotiations with Guillermo del Toro - who she worked with when he was executive producer on her horror film Mama - to star in his new thriller, Variety reports.

Jessica will join the likes of Emma Stone, Charlie Hunnam and Benedict Cumberbatch in the modern day ghost story set in a haunted house.

Legendary Pictures are to produce and help finance the film with Universal Pictures and production is to begin in February 2014.

Guillermo recently said: "[The film] will allow me to play with the conventions of the genre I know and love, and at the same time subvert the old rules."

The filmmaker penned the script with his writing partner Matthew Robbins and recently hired Lucinda Coxon, who wrote The Crimson Petal and The White, to rework his draft.

Jessica can next be seen alongside James McAvoy in Ned Benson's The Disappearance of Eleanor Rigby, due for release later this year.