Jessica Biel's Psychedelic Blue & Pink Dress - Hot Or Not?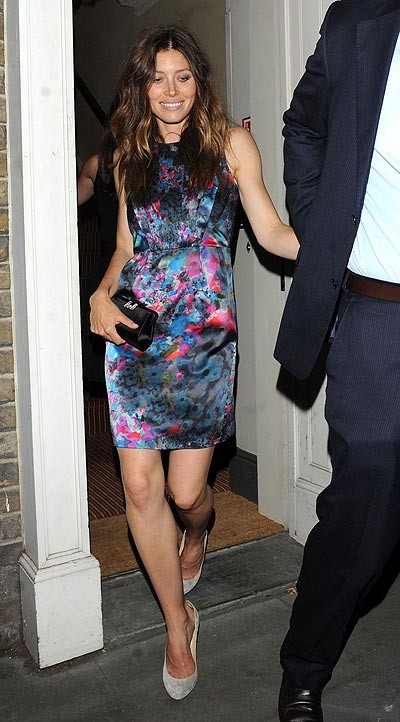 Jessica Biel looked lovely in blue and pink following the "The A-Team" afterparty in London on Tuesday. What's her secret to staying slim and trim?

One of the reasons the actress looks so good is that she works out all the time. The 28-year-old star says exercising is a big part of her life, and she often does yoga, runs and swims to stay fit.

She told U.K. magazine Look: 'I've always been a physical person, so it's a big part of my life." She added, "It's who I am. I hike with my dogs, which keeps me clearheaded, and I mix yoga with lots of cardio circuit training."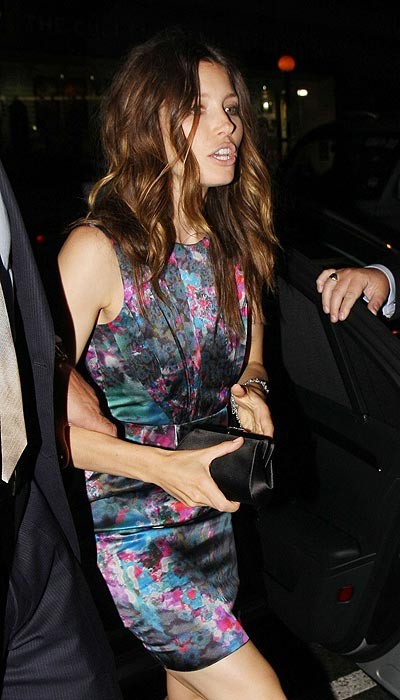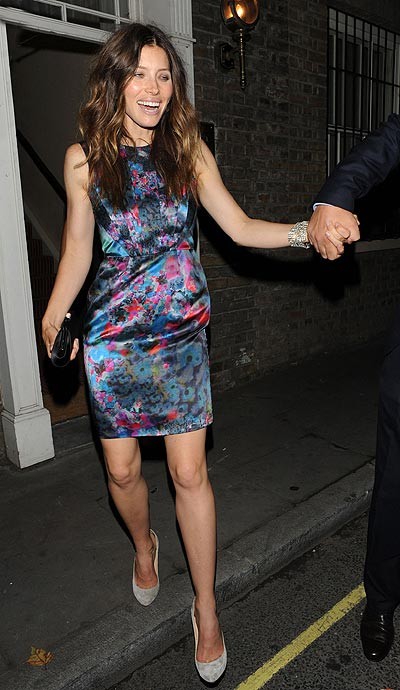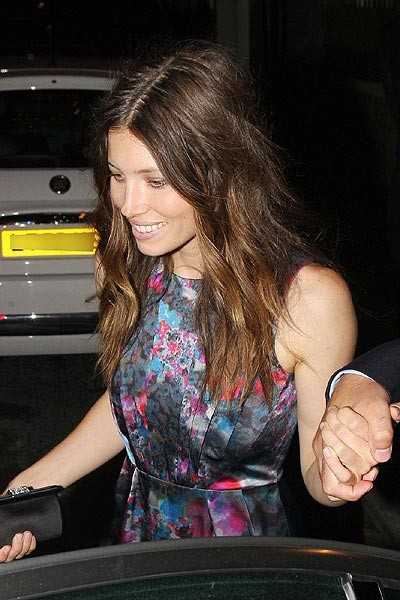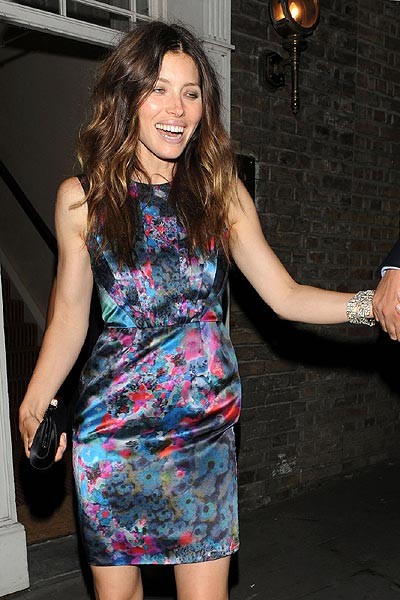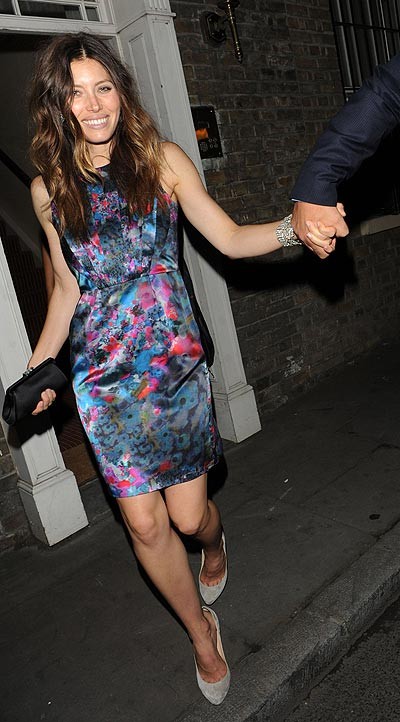 More: Celeb Photo Features | Fashion Photo Features
Click for more great Jessica Biel pictures: