Jessica Biel's Butt + An Offroad Military Vehicle = Hot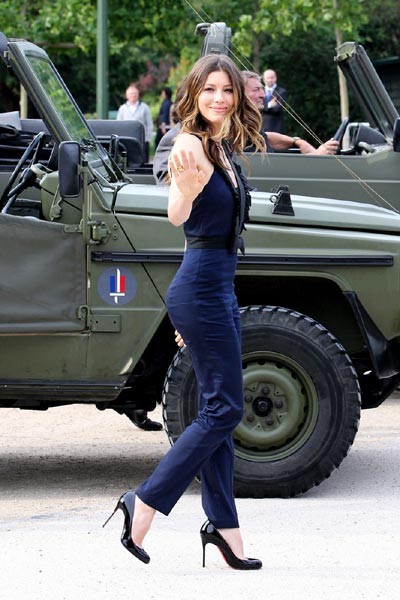 Jessica Biel and the rest of "The A-Team" cast made the rounds in an offroad army utility vehicle to promote the film in Paris yesterday.
Jessica recently admitted she never saw the original TV series. She plays character Charisa Sosa in the new film, co-starring Liam Neeson and Bradley Cooper, which Mr. T has blasted for featuring too much sex and violence.

She says, "My folks didn't really let us watch any TV, so even if I had been cool enough to catch the show I wouldn't have been allowed to see it anyway."
See more photos of Jessica here!