Jessica Biel Stuns In Diamonds, A Plunging Neckline Gown At The Guggenheim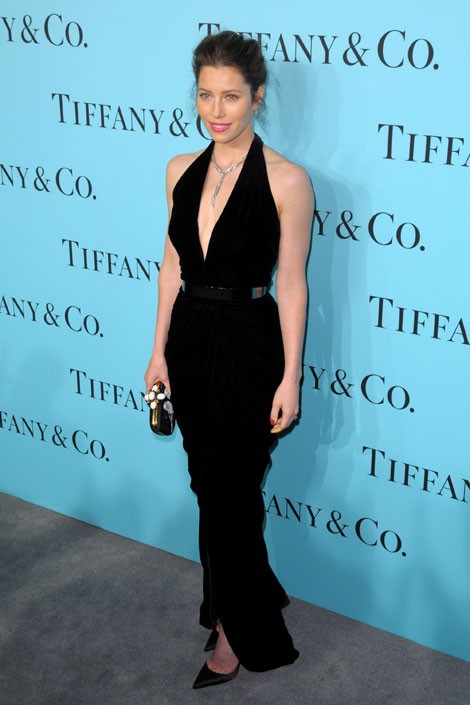 Jessica Biel looked absolutely gorgeous at a Tiffany & Co. event at the Guggenheim Museum in New York City on Thursday. The actress wore a black halter dress with a plunging neckline, accented with a stunning diamond necklace.
Prior to the event, she celebrated "Throw Back Thursday" on Instagram by posting an image of herself as a young child being held by her mother. She captioned the image: "#TBT to my beautiful mom's amazing feathered 80's hair situation."
The actress celebrated her 32nd birthday in March, and she celebrated with her husband Justin Timberlake in Miami. The couple are often apart due to their demanding work schedules, something Biel's grandmother, Sadie Bomar, expressed concern about earlier this year.
Bomar told The Sun newspaper in February: "They are married but they are so busy, both of them, it's hard going. I'm sure when it's right to have children they will, but not now. They do love each other dearly, but they are apart so much it's going to be hard going for them."
Check out more photos of Jessica at the event...