Jessica Biel Sizzles In A Backless Beaded Gown At Berlin 'Total Recall' Premiere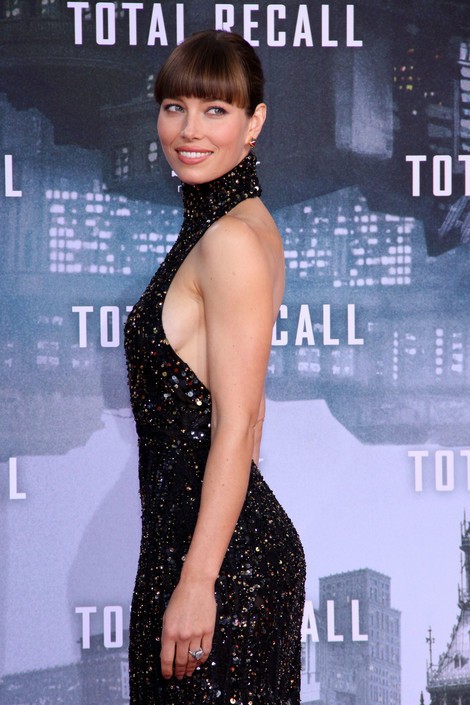 Jessica Biel looked incredible in a slinky, backless black dress at the Berlin, Germany, premiere of "Total Recall" on Monday. The high-collared beaded gown showed off the star's stunning figure.

Biel had just returned from a weekend getaway to Puerto Rico with her fiance Justin Timberlake before attending the premiere. Timberlake is currrently filming "Runner, Runner" with Ben Affleck and Gemma Arterton on the Caribbean island.  Biel stopped by for a quick vacay before continuing her promotion of "Total Recall."

Kate Beckinsale also stunned in Berlin in a long cream-colored gown. Colin Farrell wore a gray suit with a black button-down shirt.
Check out more photos from the Berlin premiere...