Jessica Biel & Megan Fox Move On To Round 2 Of 'Celebrity Madness' (Pt. 1); Vote!

Cast your votes for your favorite celebs in Round 2 of
Starpulse.com
's first annual "Celebrity Madness" tournament! With round one over, you've narrowed the field of 64 down to 32 and we've got 16 more matchups for you to vote on in both our men's and women's brackets!
Round 2 will consist of four parts with eight matchups in each one for you to vote on. Links to both men's and women's below.
-
Click here to see the results of the first round!
For more information on the "Celebrity Madness" tournament and to get updated & printable brackets, go
HERE
.
The Matchup
Jessica is coming off two roles where she was the only good thing in each film,
Next
and
I Now Pronounce You Chuck & Larry
, and she'll play a stripper in the upcoming film
Powder Blue
, which means we'll definitely be going to see that one; and 'British Idol' winner Leona Lewis crossed the pond last year and brought us "Bleeding Love" (
over and over again
).
Click the pic to go to the next match: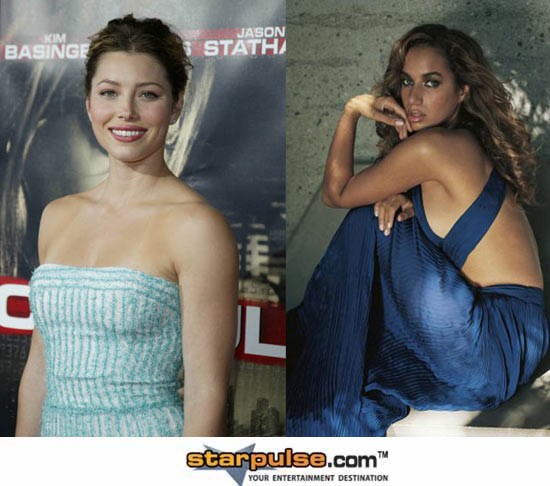 The schedule:
First Round Voting: March 19-22
Over, click here for winners!
Second Round Voting: March 23-25
Sweet 16 Voting: March 26-28
Elite Eight Voting: March 29-31
Final Four Voting: April 1-3
Championship Voting: April 4-6
The champion will be announced on April 7th!
Check out the full bracket of all 64 Female Celebs here, you can even print it out and keep track of winners & losers!