Jessica Biel Makes A Statement In An Asymmetrical Dress At 'Playing For Keeps' Premiere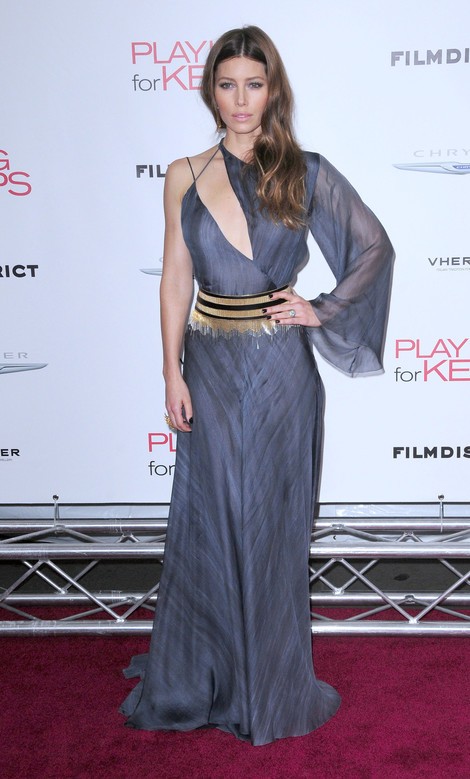 Jessica Biel attended the premiere of "Playing For Keeps" at the Lincoln Square Cinema in New York City on Wednesday night wearing an unusual asymmetrical Versace gown.
We can't decide whether the blue one-sleeved dress looked grecian or futuristic. She let her hair hang loose and wore a gold and black fringed belt.
The film stars Gerard Butler as a burnt-out soccer star who tries to win back his family but gets distracted by his wandering eye. Biel plays his ex-wife.
In addition to "Playing For Keeps," Biel stars in another film opening this weekend. She also appears in "Hitchock," playing Vera Miles opposite Anthony Hopkins, Scarlett Johansson, and Helen Mirren.
See more photos of Jessica at the NYC premiere...