Jessica Biel Launches Eco-Friendly Accessories Line With Her Brother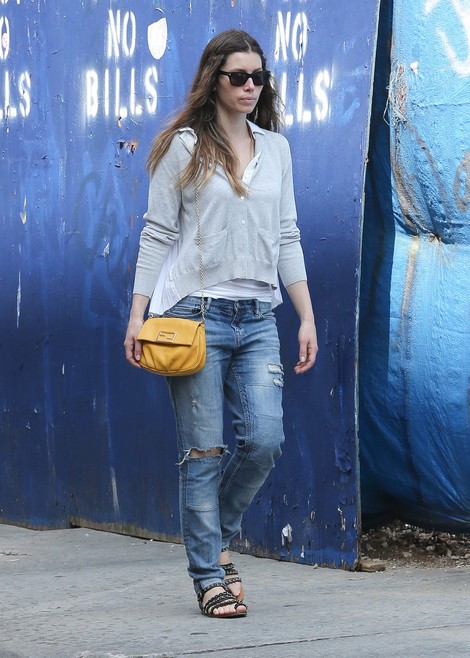 Jessica Biel is teaming up with her younger brother to launch an accessories line.

The Hollywood actress has joined Justin Biel and his childhood friend Grason Ratowsky to introduce an eco-friendly range called BARE.

The innovative collection uses recycled burlap coffee sacks sourced from all over the world, transforming them into backpacks, totes and purses. The items are all handmade in Colorado and are retailing at prices ranging from $80 to $320.

The trio got the idea for the project after Grason's father bought him a java bag from Costa Rica, with Justin telling Vogue magazine, "It's really a passion project."

The 31 year-old old actress has adopted one of the large totes as her necessary accessory and says she can't live without it.

The Total Recall star reveals she uses one of the line's bags to store all her essentials, telling the magazine, "It's my set bag... It has all my scripts, all my stuff, all of my character stuff, it comes with me every day to work."