Jessica Biel & Justin Timberlake's Italian Wedding To Take Place This Weekend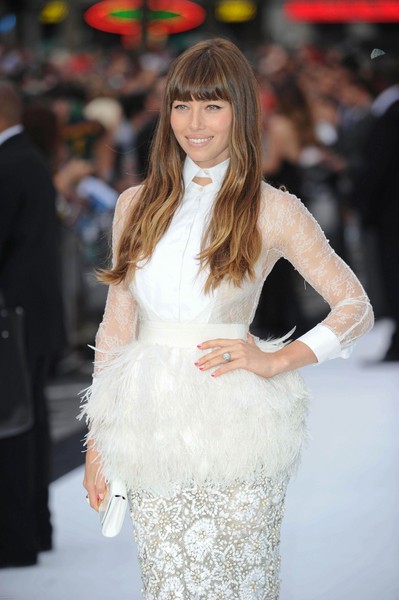 Jessica Biel and Justin Timberlake are reportedly tying the knot in Italy this weekend. The couple, who have been together for four years, will wed in a rustic ceremony in southern Italy on Oct. 19 in front of close friends and family, according to Us Weekly.
The actress, a self-confessed tomboy, isn't the type of girl who fantasized about her engagement ring and white wedding gown. Over the summer Biel told Hello magazine, "I do know that it's not going to be a great big to-do. This will be a very private moment for us, so we're going to keep it small and intimate."
The celebrations leading towards the big event have already started. Some guests, including music producer Timbaland, flew to Germany earlier this week and then made their way to an undisclosed location in Italy via private jets.
A source reveals, "They took extra precautions and didn't tell anyone where they were going." One of Justin's pals added, "Justin wanted to be very slick with it!"
The couple broke up in March 2011 but reunited in the fall. By December that year Justin had popped the question.