Jessica Biel Is A Knock Out In A Pink Dress, Giant Necklace At 'Total Recall' Premiere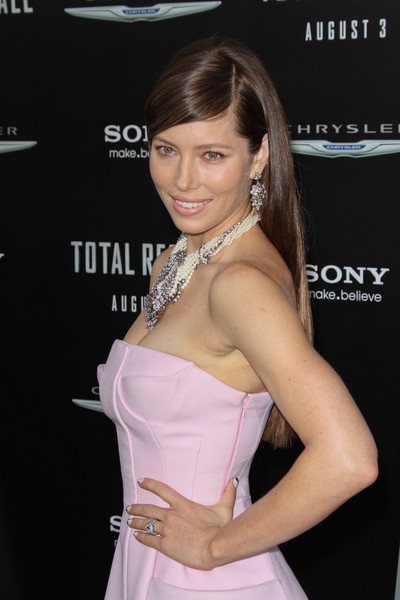 Jessica Biel was pretty in pink at the Hollywood "Total Recall" premiere. The actress wore a strapless gown with front pockets, and a giant pearl and gem necklace with matching earrings. Of course, she also donned her engagement ring from Justin Timberlake.
Timberlake proposed last December. Biel recently confessed she hasn't started planning her wedding yet and is open to a long engagement.
"I'm just enjoying being engaged. I do feel like there is a lot of time and nothing needs to be rushed," she told the Chicago Sun Times.
"Total Recall" hits theaters on Friday, Aug. 3.
See more photos of Jessica from the premiere...