Jessica Biel Fears Fans Will Hate 'The A-Team'

Jessica Biel is concerned her fans will "hate" the big-screen remake of The A-Team - because it was so beloved as a TV show.

The actress stars alongside Liam Neeson and Bradley Cooper in the movie version of the hit 1980s action series, but fears there will be a backlash from devoted followers of the original show.

She says, "There's a heightened sense of concern when you're doing something so beloved around the world. What I always think is you can't please everybody. There will be people who hate it; there will be people who absolutely love it. Hopefully, people will come and see it and make whatever judgment they want."

And despite the predominantly male cast, Biel enjoyed the on-set humor: "It was super-manly, but fun. They loved having some female energy. It was nice to have men and women together. All testosterone, all estrogen - a little too much of one is never good. I felt very comfortable. But there were a lot of fart jokes!"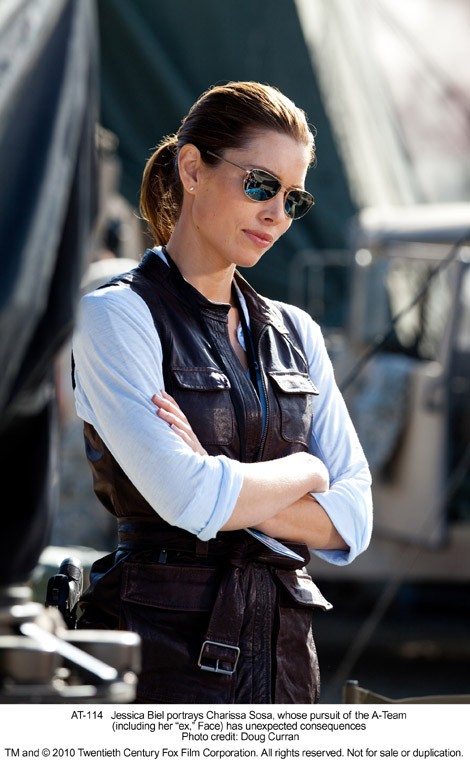 Click Here For More Jessica Biel Pictures