Jessica Biel Delights In Bronze Chains At Museum Of Modern Art Film Benefit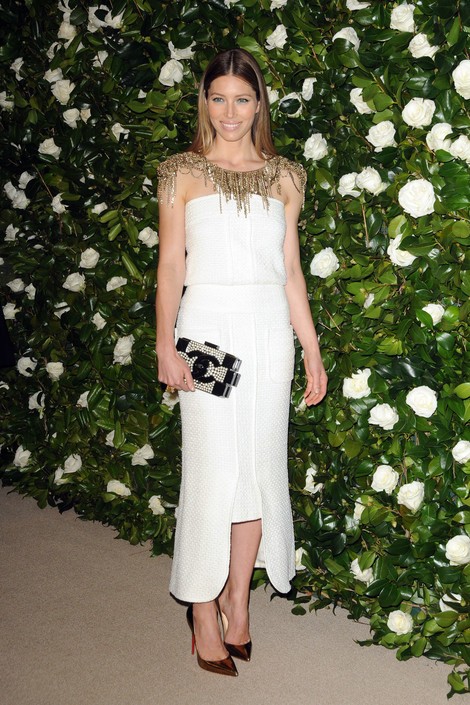 Jessica Biel stood out at the Museum of Modern Art Film Benefit: A Tribute to Tilda Swinton in New York City on Tuesday. The actress wore a quilted off-white dress with a unique shoulder treatment made up of bronze chains draped over her neckline.
The actress wore her hair sleek and staright and added some flair with green eyeliner.
Biel attended the event solo without husband Justin Timberlake. The pair spent the weekend in Orlando, Fla., at the wedding of 'N Sync star Chris Kirkpatrick.
The actress and her younger brother are collaborating on an eco-friendly accessories line. They are taking recycled burlap coffee sacks sourced from all over the world and turning them into backpacks, totes and purses.
We hope she doesn't wind up making (and wearing) burlap sack dresses!
Check out more photos of Jessica...