Jessica Biel And Justin Timberlake Feuding Over Marriage Details?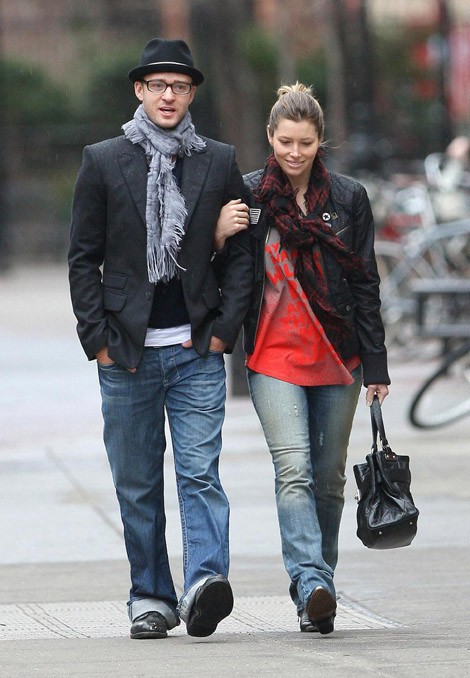 Jessica Biel and Justin Timberlake could be getting cold feet over their marriage, according to reports. Allegedly, the couple is fighting over pre-nuptial agreements and having children.
According to Star, the crux of the problem is Justin Timberlake's rumored infidelity issues. Biel wants a huge cash settlement around $500,000 if Timberlake is caught cheating while they are married in addition to other pre-nuptial agreements. Timberlake agrees a cash amount if they split, but doesn't want the cheating clause. "She thinks if he strays during the marriage, she should be royally compensated," says an insider. She wants a fidelity clause in the prenup giving her at least $500,000 if he does."
Additionally, Jessica doesn't want to have children for several years - to make sure the relationship can last and he won't leave her while she tries to shed baby weight. "If he's faithful for several years, maybe she'll agree to have a baby.  She doesn't trust him 100 percent yet. Jessica figures if she gets fat during pregnancy, he'll cheat again." 
So we have to ask - with all of these trust issues, why are they getting married in the first place?