Jessica Alba's Tall Platform Boots - Thumbs Up Or Down?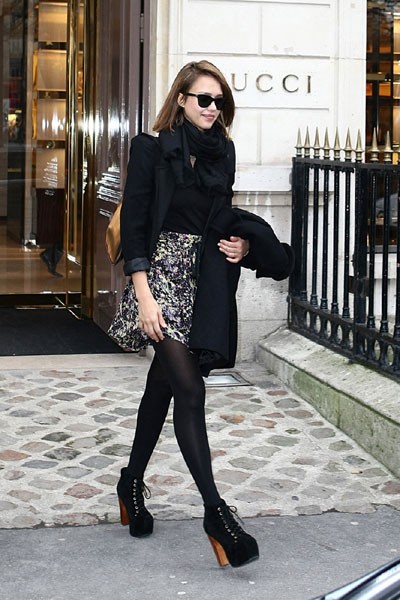 We spotted Jessica Alba indulging in some luxury retail therapy at the Gucci store in Paris today. The actress managed to negotiate the Parisien pavements in a daredevil pair of sexy, sky-high platform ankle boots.
She stars in the upcoming film "The Killer Inside Me," an unflinching, psychosexual post-noir stars that Casey Affleck as Deputy Sheriff Lou Ford, a stoic small-town lawman leading a secret life as a serial killer.
She also will appear in "An Invisible Sign Of My Own" about a young girl who turns to mathematics as a means of dealing with a devastating family illness. Years later, Mona teaches the subject, and does her best to help her students contend with their own personal crises.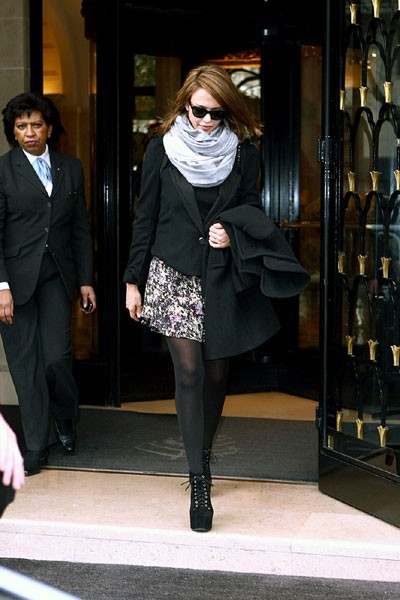 Click for more great Jessica Alba pictures: