Jessica Alba's Skin-Tight Pants & Leather Sandals - Hot Or Not?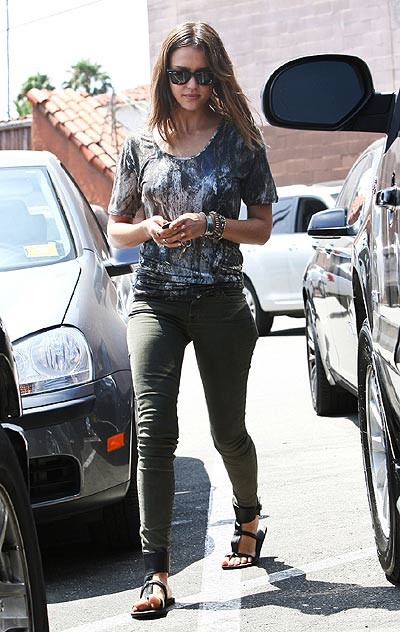 Jessica Alba wore skin tight gray pants and a leather jacket on her way to breakfast with her daughter Honor on Saturday. Even during a casual day out, Jess manages to look very put together.

The actress stars in "Machete," which hits theaters Sept. 3. The film is a hyper-violent adaptation of the "fake" trailer originally featured in the 2007 double-feature exploitation throwback "Grindhouse."

Jessica is also starring in the upcoming film "An Invisible Sign of My Own," an adaptation of author Aimee Bender's popular novel of the same name. The story centers on Mona Gray, a young girl who turned to mathematics as a means of dealing with a devastating family illness. Years later, Mona teaches the subject, and does her best to help her students contend with their own personal crises.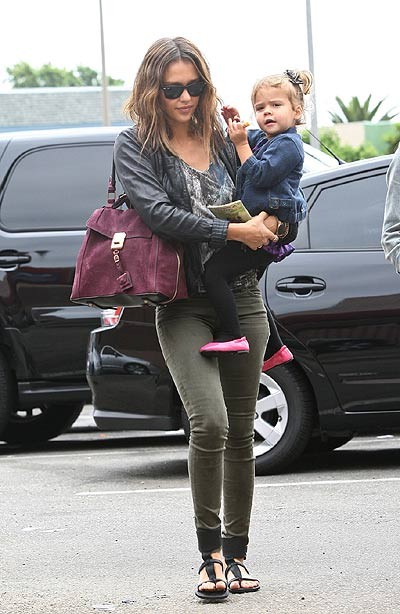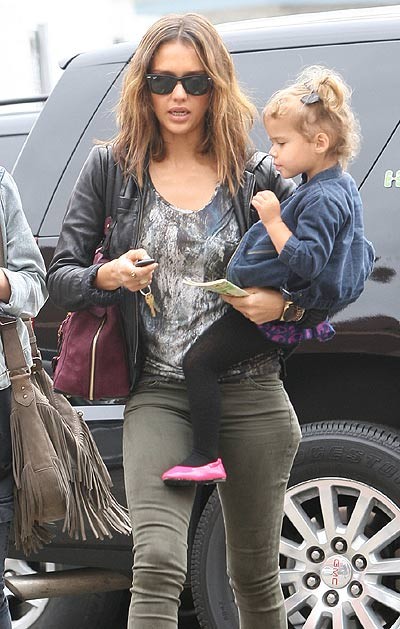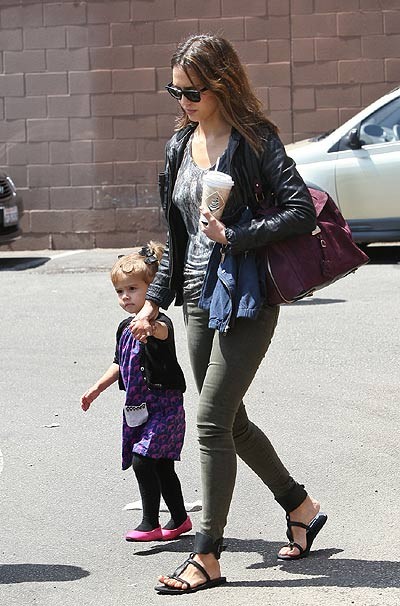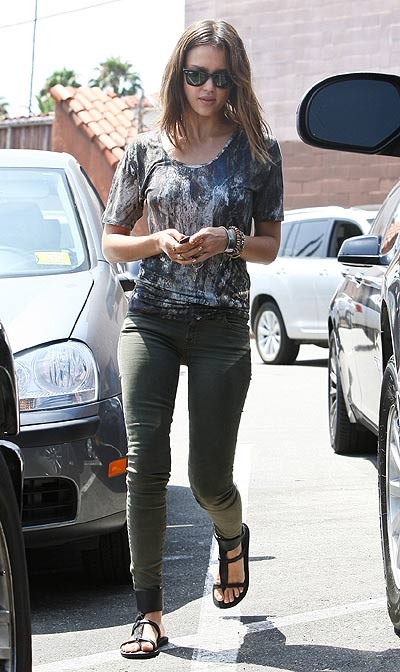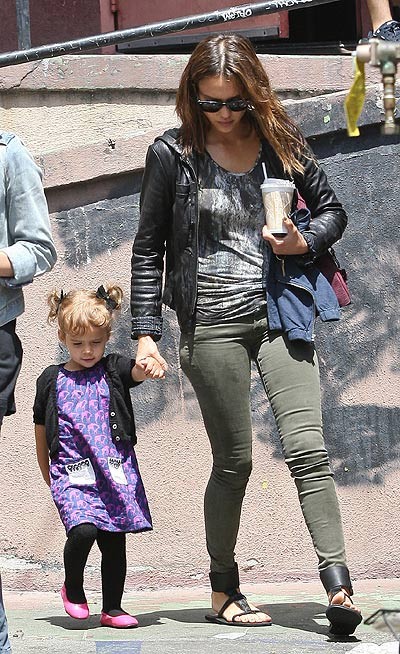 More: Celeb Photo Features | Fashion Photo Features
Click for more great Jessica Alba pictures: