Jessica Alba's Biker Vest & Striped Dress - Hot Or Not?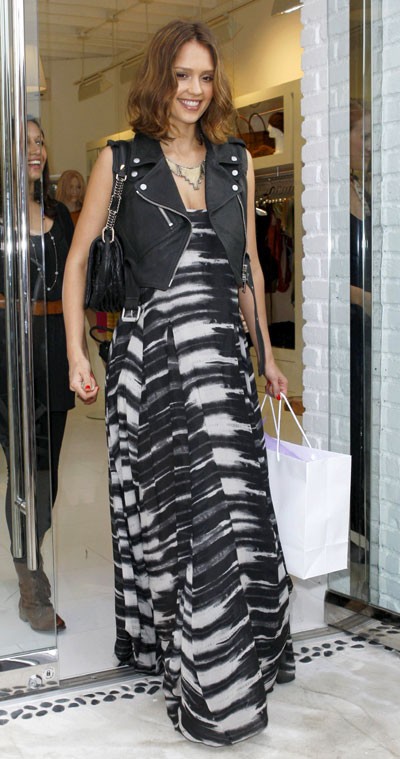 We spotted a pregnant Jessica Alba at Todd boutique on Melrose Avenue in West Hollywood Los Angeles yesterday. What do you think of striped dress paired with a leather biker vest?
The actress, 29, gave birth to daughter Honor in June 2008, and now the couple is preparing for a new addition to its family.
Jessica stars in the upcoming film "Spy Kids 4: All the Time in the World." She and Joel McHale play the parents of the new spy kids, Rebecca (Rowan Blanchard) and Cecil (Mason Cook), as they battle the dreaded Timekeeper (Jeremy Piven).
Click for more great Jessica Alba pictures: