Jessica Alba Wears A Sexy Side Ponytail At Environmental Media Awards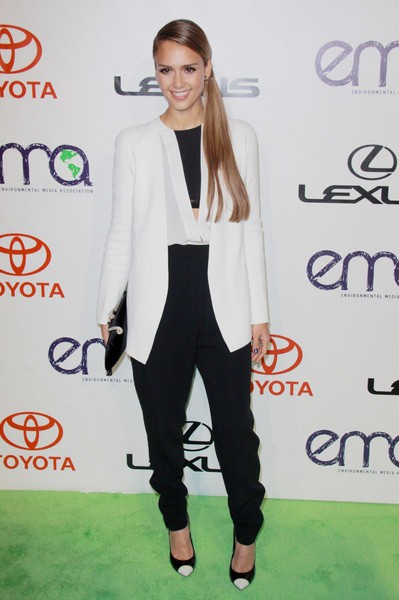 Jessica Alba attended the Environmental Media Awards in Burbank, Calif., over the weekend, and she somehow made a side ponytail look hip and sexy.
The actress wore baggy black pants, a white suit jacket, black and white cut-out blouse, and matching pumps.
Alba was honored for founding the eco-friendly baby firm The Honest Company. She received the prestigious Green Parent Award.
Several other celebs were honored at the event, including "Vampire Diaries" star Ian Somerhalder, who won the Futures Award for launching his organization to help protect the world's animals and eco-systems.
See more photos of Jessica...