Jessica Alba Voted Worst Actor

Move over Oscars!
Latina.com
recognizes the worst Latin performances of the year in film and television with the annual Lazzy Awards.
Jessica Alba
is a big "winner," receiving two of the highest (dis)honors: "There's Always Waitressing Award for Bad Acting" as well as the "We Want our Money Back for Worst Film of the Year" Award for
Love Guru
.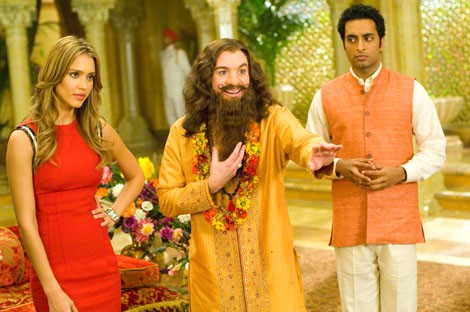 Other Winners:
The John T. Leguizamo Award for Bad Acting (Male)
MOVIE:
Diego Luna
for
Milk
TV: Cristian de la Fuente,
In Plain Sight
on the USA Network
There's Always Waitressing Award for Bad Acting (Female)
MOVIE: Jessica Alba for everything she was in last year
TV:
Dania Ramirez
for
Heroes
We Want our Money Back for Worst Film of the Year
"Love Guru" (Honorable Mentions:
The Take
,
The Women
,
The Happening
)
The Karma's a Beyotch Award
America Ferrera
The full list is available at
Latina.com