Jessica Alba Sizzles In The September Maxim: 'I'm Really Comfortable In My Own Skin'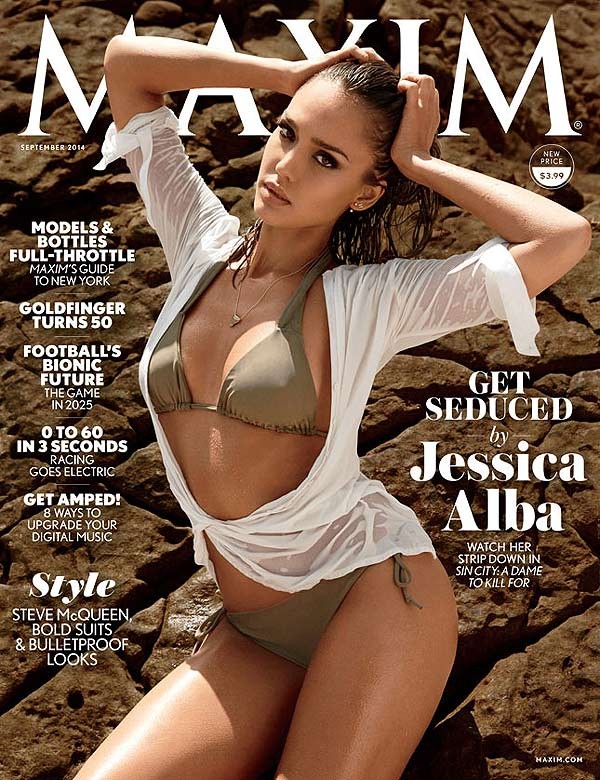 Jessica Alba brings the heat in a scorching new Maxim magazine cover feature. Wearing an olive green bikini and a soaking wet white button-down shirt for her shoot, the actress shows that at 33 she's still got it and looks better than ever.

Promoting new film Sin City: A Dame to Kill For, the actress seductively posed for the camera and in her accompanying interview praised her acting coach.

"She's rad," Alba says. "She really believes that actors are here to tell stories and to heal people through healing themselves. And she believes every character is about you healing something in your life."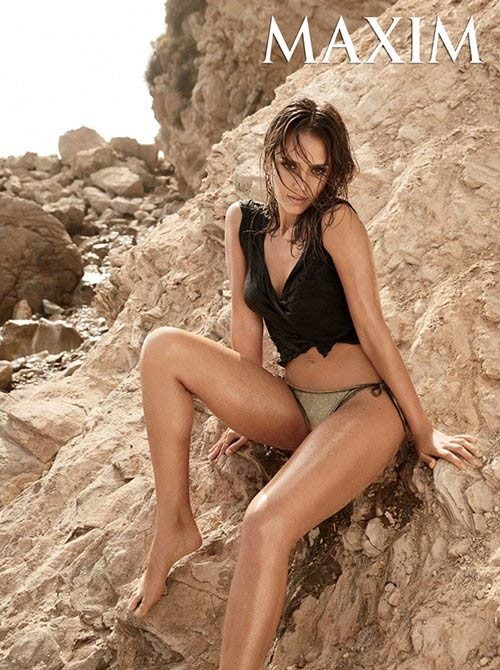 That healing process applied to her own life in a big way, but she won't tell what for.

"It's so personal. I don't want to talk about my issues. But I definitely feel like I tackled something and came out the other side. Everything that led up to all this was worth it," she said. "I'm really comfortable in my own skin, and I'm not apologizing for myself."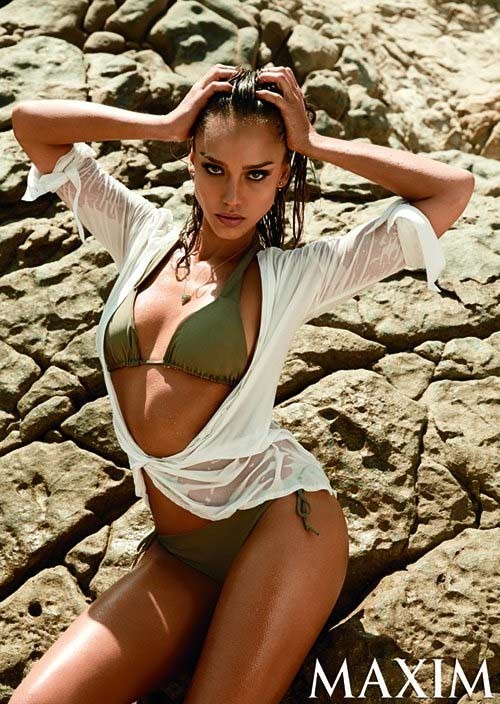 Check out more of Jessica and read her full interview in the September Maxim, on newsstands now. The cover of the new issue even makes a note that the price of the mag has dropped to $3.99 -- so we'll be picking up a copy, too!