Jessica Alba Sizzles In A Pink Bikini In Italy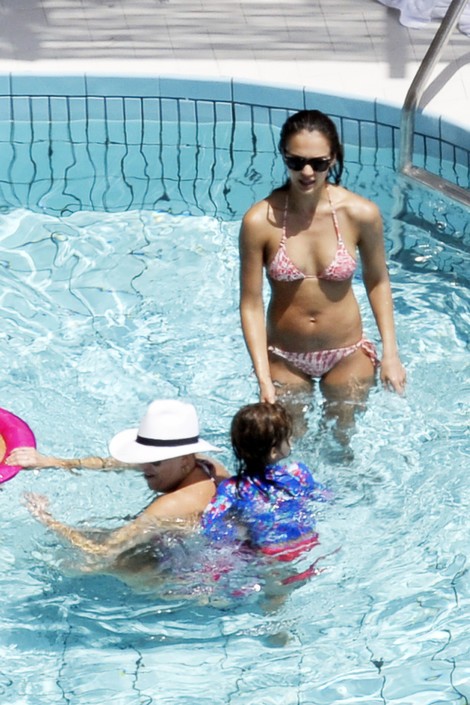 We spotted Jessica Alba at the Hotel Santa Caterina on the Amalfi coast of Italy today while swimming with her daughters Honor and Haven.
The actress showed off her figure in a pretty pink bikini. She's in Europe for the the Giffoni Film Festival.
Earlier this month Alba settled a lawsuit with Belly Bandit after accusing them of using her name and image to promote the weight loss product without her permission. She originally asked for $1 million in damages and a cut of the profits.
Belly Bandit is targeted at mothers who want to lose their baby weight. Alba certainly lost hers! She gave birth to her second daughter 11 months ago.
See more photos of Jessica...