Jessica Alba Rocks Floral Skinny Jeans In L.A.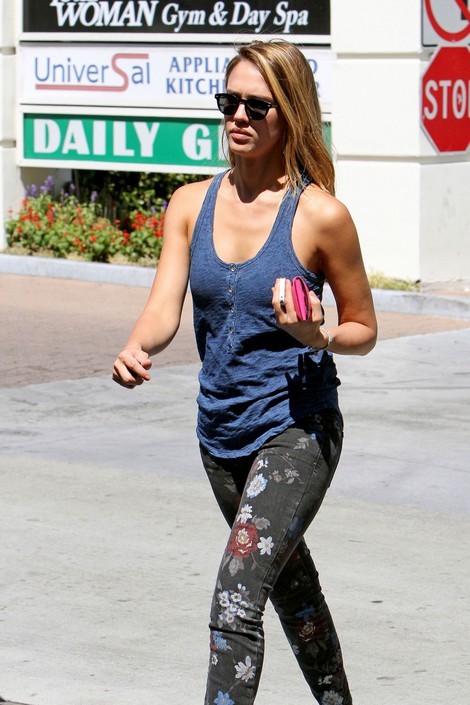 We spotted Jessica Alba at Coffee Bean in Los Angeles drinking an iced coffee over the weekend. The actress looked casual yet sexy in a blue tank top,  black floral-printed jeans and strappy sandals.
Alba stars in the upcoming film "Machete Kills" with Amber Heard, Mel Gibson, and Vanessa Hudgens. Danny Trejo plays Machete, who battles an arms dealer who attempts to launch a weapon into space.
The actress is also returning for "Sin City: A Dame to Kill For."