Jessica Alba: 'My Eyes Are Up Here'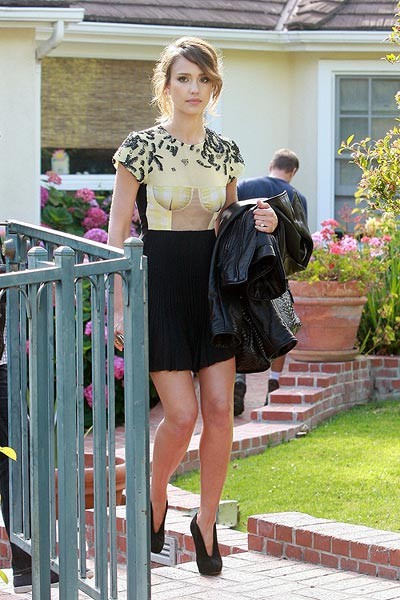 We spotted Jessica Alba looking beautiful in black and yellow as she left her house in a limo for an event on Friday. Does this sexy starlet ever look bad?

We don't think so.

The actress stars in the upcoming film "An Invisible Sign of My Own," an adaptation of author Aimee Bender's popular novel of the same name.

The story centers on Mona Gray, a young girl who turned to mathematics as a means of dealing with a devastating family illness. Years later, Mona teaches the subject, and does her best to help her students contend with their own personal crises.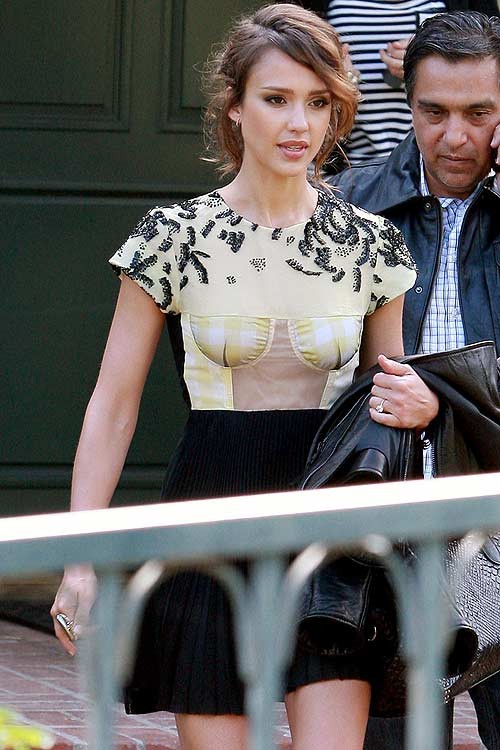 ^ click for next image ^
Click the pics for larger images:
- Click here for more Jessica Alba pictures! -