Jessica Alba Looks Adorable In A Fur Trapper's Hat During 'Girls Trip' To London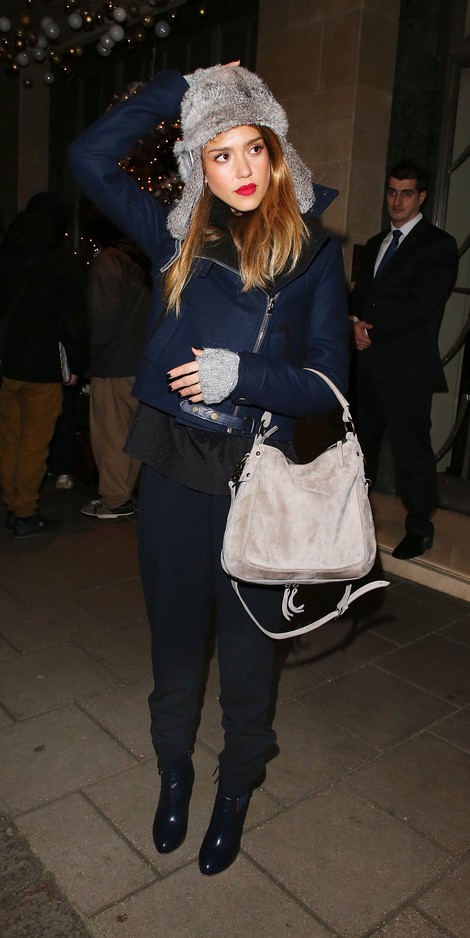 We spotted Jessica Alba leaving her hotel in London on her way out to dinner on Tuesday night. The actress looked adorable in a grey fur hat, short navy blue jacket and fingerless gloves. She spiced up the evening look with bright red lipstick.
But the actress's best accessory by far was her daughter Honor, who wore a striking purple hat, grey scarf, silver ballet slippers and a white coat.
The mother and daughter duo have been on a girls trip in England. Alba tweeted on Sunday: "Just landed! We're so excited for our adventure to begin #girls-trip." She later added, "This #girls-trip started off w perfection in a cup."
So far the twosome have visted London's Winter Wonderland attraction in Hyde Park, which includes ice skating, a giant observation wheel and Santa land.