Jessica Alba Kicks 'So Much Ass' In 'Sin City' Sequel, Looks Electric At Film's Premiere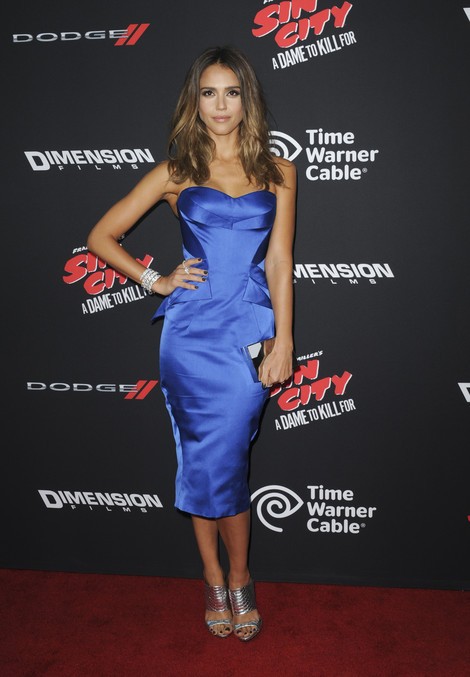 Jessica Alba is back on the big screen as exotic dancer Nancy Callahan in "Sin City: A Dam to Kill For." She promoted the film at the Los Angeles premiere on Tuesday looking incredible in a strapless, electric blue dress.
At a recent junket she told MTV of her role in the new film: "I got a lot more action, I got to kick so much ass."
She added: "In the first 'Sin City,' the men are the leads and the characters that you follow. And in this one, you get to have a woman who's part of it, which is pretty cool."
The film, directed by Frank Miller, centers on the residents of Sin City. An ex-cop helps an abused ex-girlfriend, but he learns her motives may not be so innocent. An officer wakes up next to a bunch of dead bodies and doesn't remember what happened.  A gambler takes down the wrong person and must keep himself a live, and a revenge-seeking stripper sets her sights on a crooked senator.
The film also stars Josh Brolin, Mickey Rourke, Rosario Dawson, and Eva Green. It opens in theaters on Aug. 22.